Making Memories, one grill at a time
This is US
We are friends. We are family. We are BBQ fanatics
We thrive to develop a product we will be remembered by, by just creating unforgettable memories among our loved ones
Shop now
From Stainless Steel to Steel. The option is yours
BBQ03SS vs BBQ03SI
Argentine Santa Maria Wood Fire & Charcoal Grill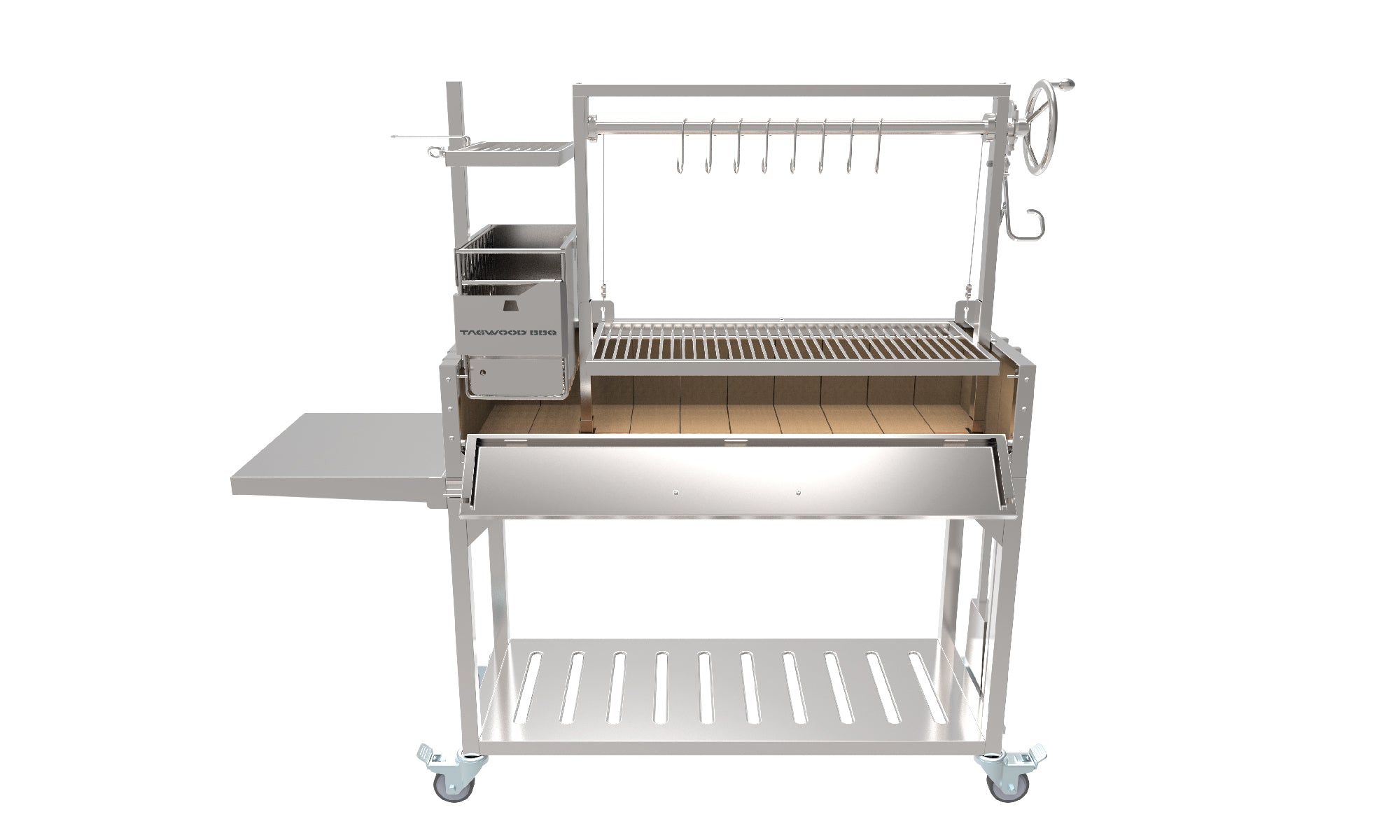 BBQ03SS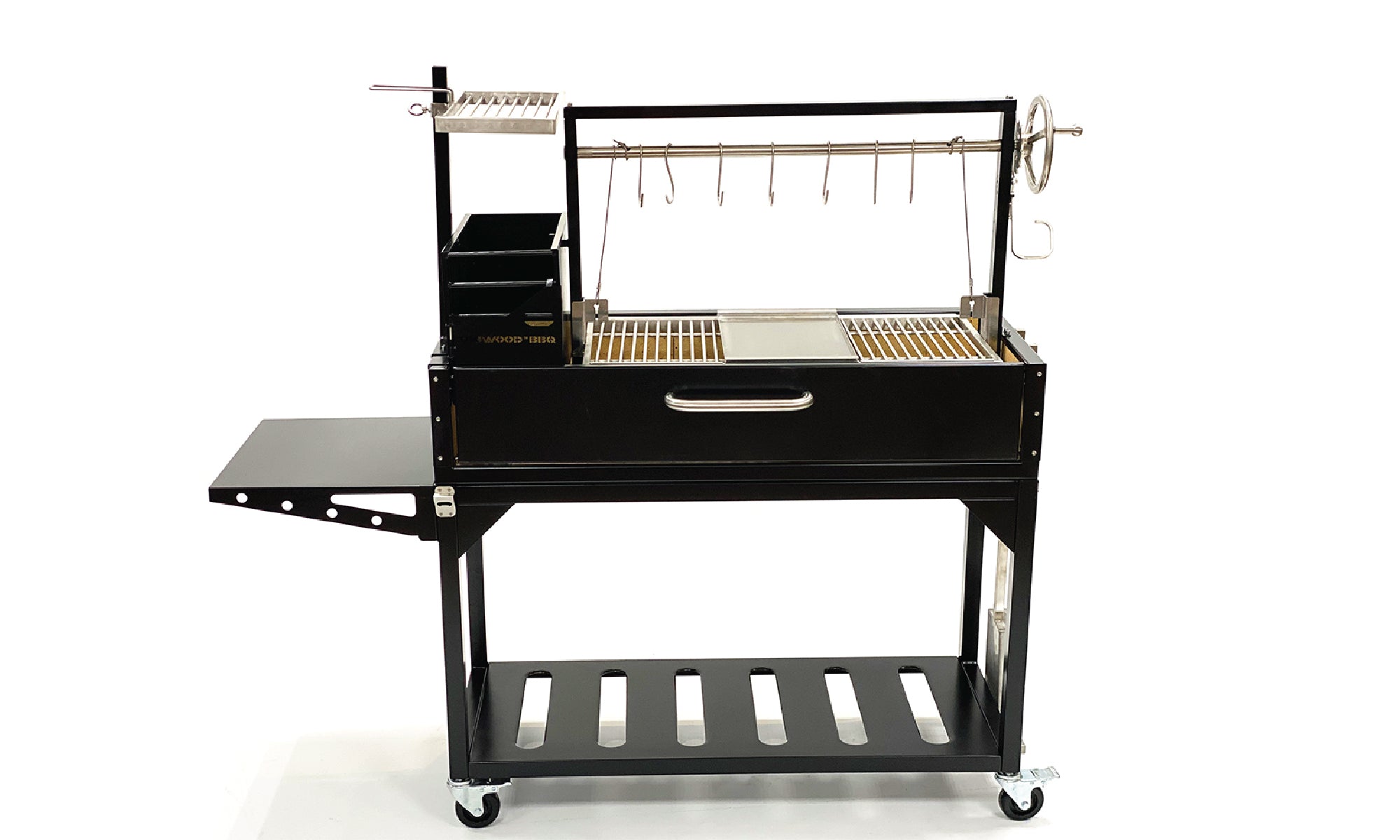 BBQ03SI
Argentine Santa Maria Wood Fire & Charcoal Grill
Designed to meet all your expectations!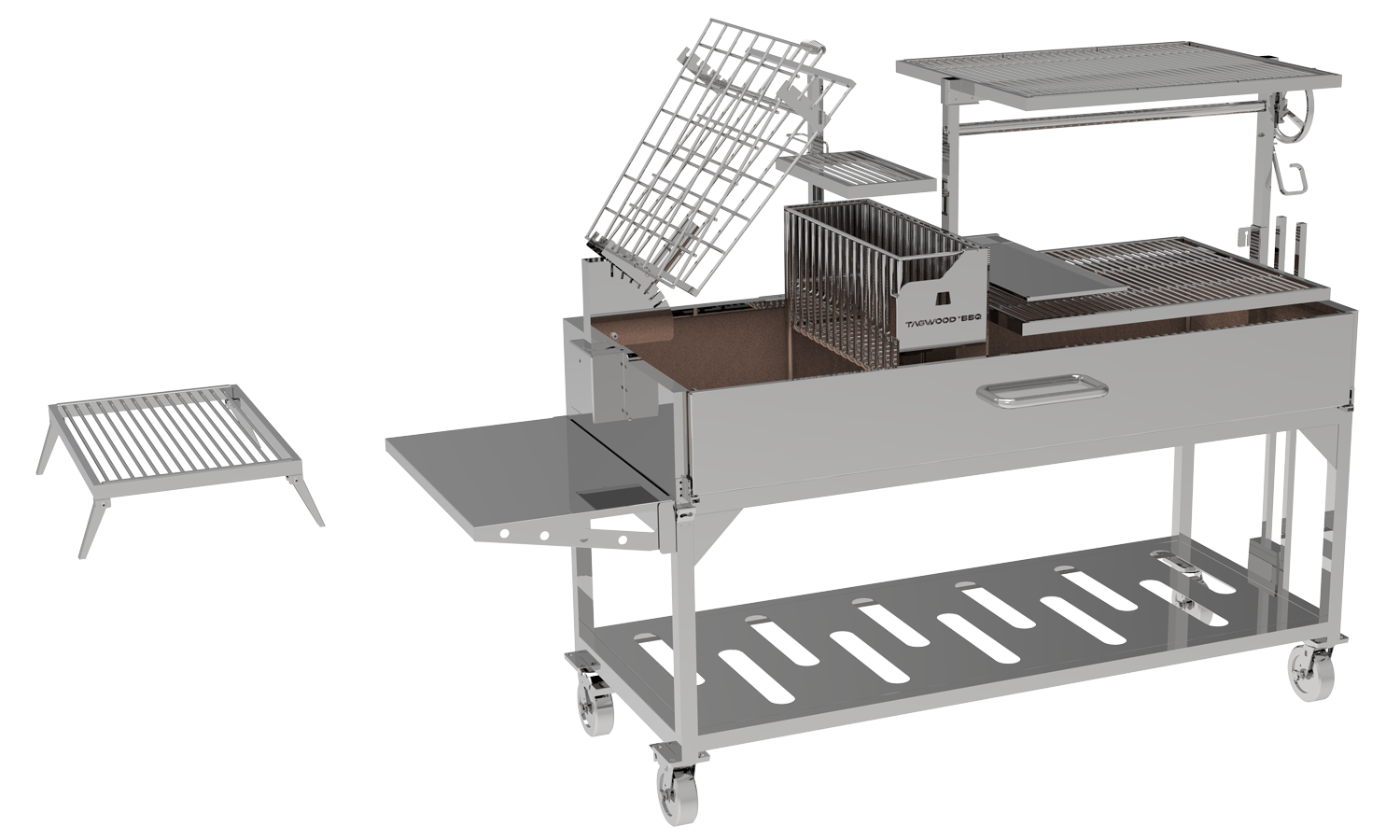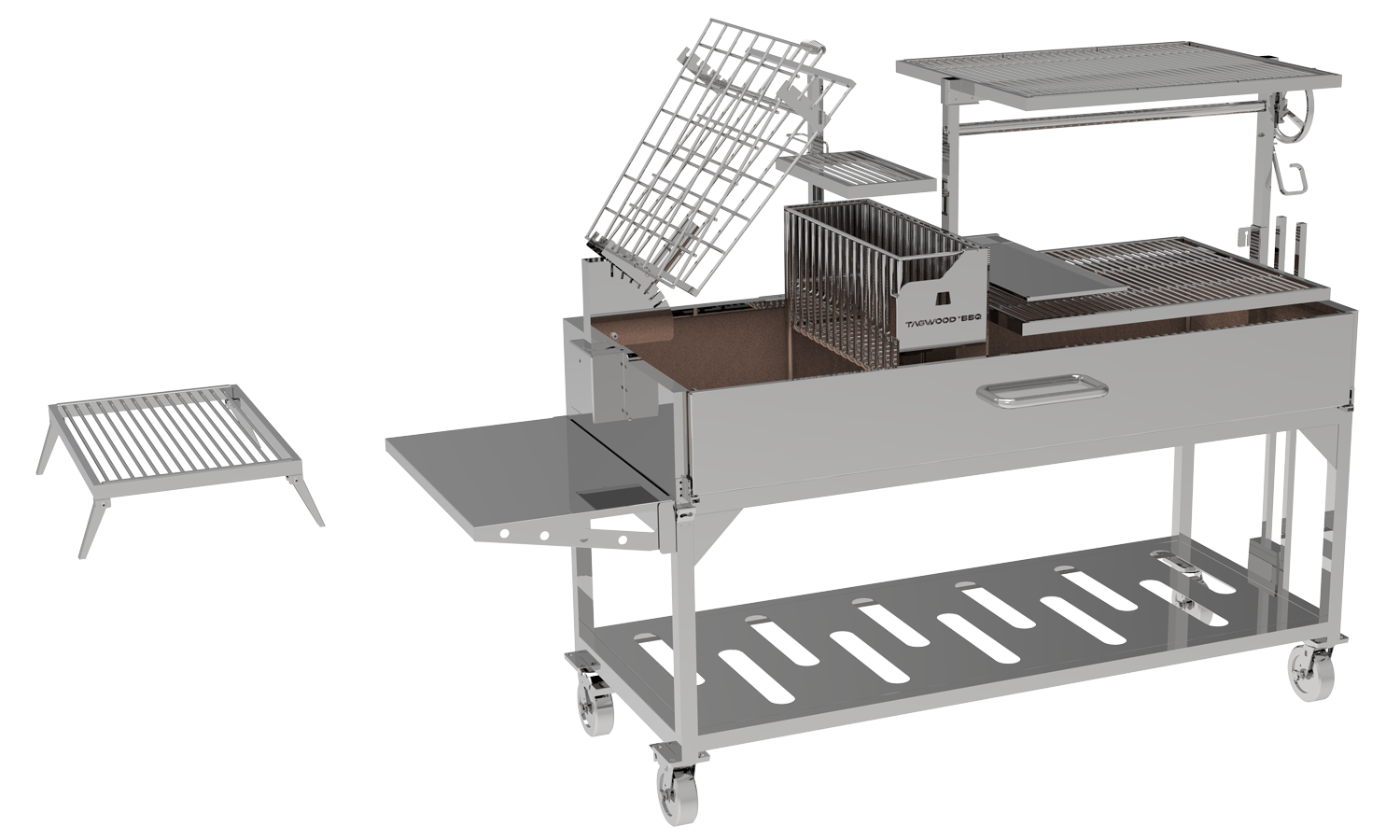 Height adjustable main grates
Santa Maria style
Casters
Robust, heavy duty casters.
Table included
Comes with a foldable side table, Shovel and Poker, and bottle opener
Clamp grill
Made entirely of SS 304. Regulate the height manually and innovative asador style with OPEN FIRE cooking. With 360 rotation for easy handling
7 Cooking areas
Height adjustable main grates, interchangeable griddle, clamp grill, secondary grate over firebox, fixed small grill, S-Shaped hooks and a roof warming grill.
New cooking possibilities
Add the Rotisserie or the Warming rack for two new cooking spaces, and the Table Top Warming Brazier BBQ07SS to keep the food warm at the table.
Protect your grill
Use the wind guard to protect from the wind, and the cover when done to protect the grill.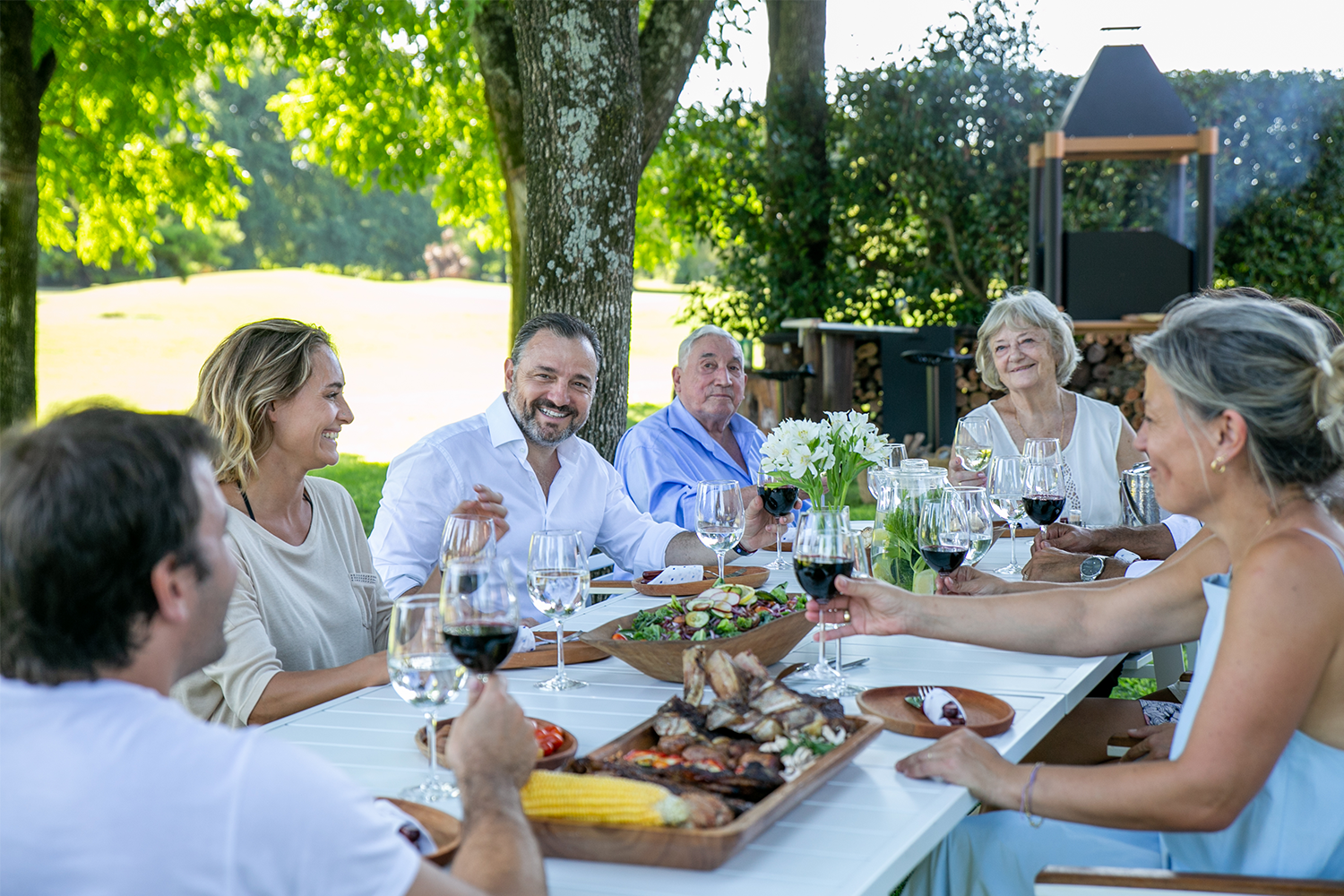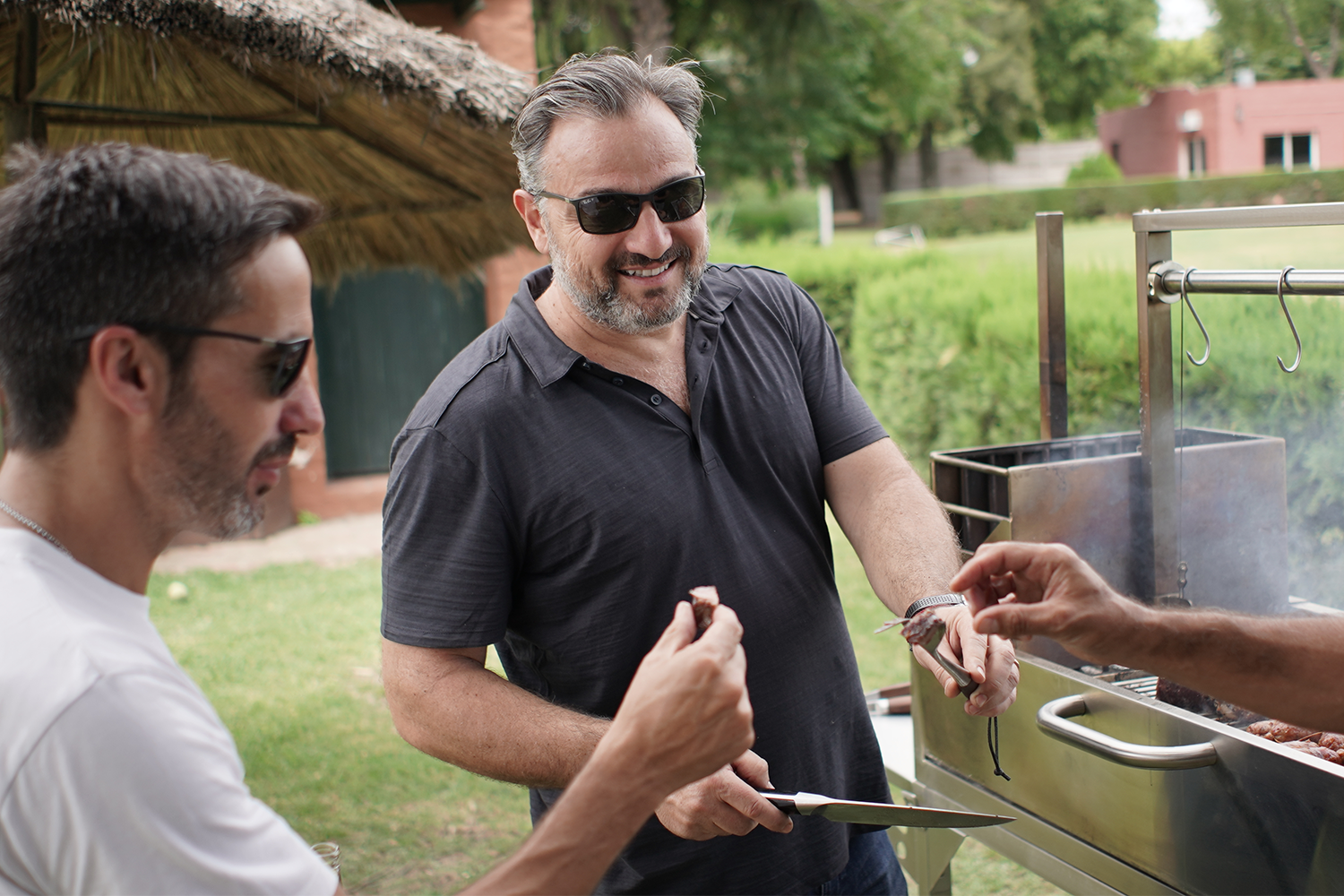 About Us
Our passion for grilling runs in our blood, and it started back when we were just kids. Our family and friends got together to enjoy the different flavors coming from the food.. Today isn't any different for us and there is always an occasion to light up the grill and cook something on it. We enjoy every little detail in the grilling process, as it is an art of its own, and a time of reflection. The best place to be at any BBQ is right next to the cook, as the first bite is tasted right there, by the BBQ chef and their buddy. 
Patented design
We are designers and manufacturers of Tagwood BBQ grills and work with top materials and craftsmen, to accomplish one-of-a-kind designs, smooth grilling experience, and user-friendly cooking alternatives. Designed, Patented and customized in the USA with global materials.
Compare
Which of our grills fit your needs?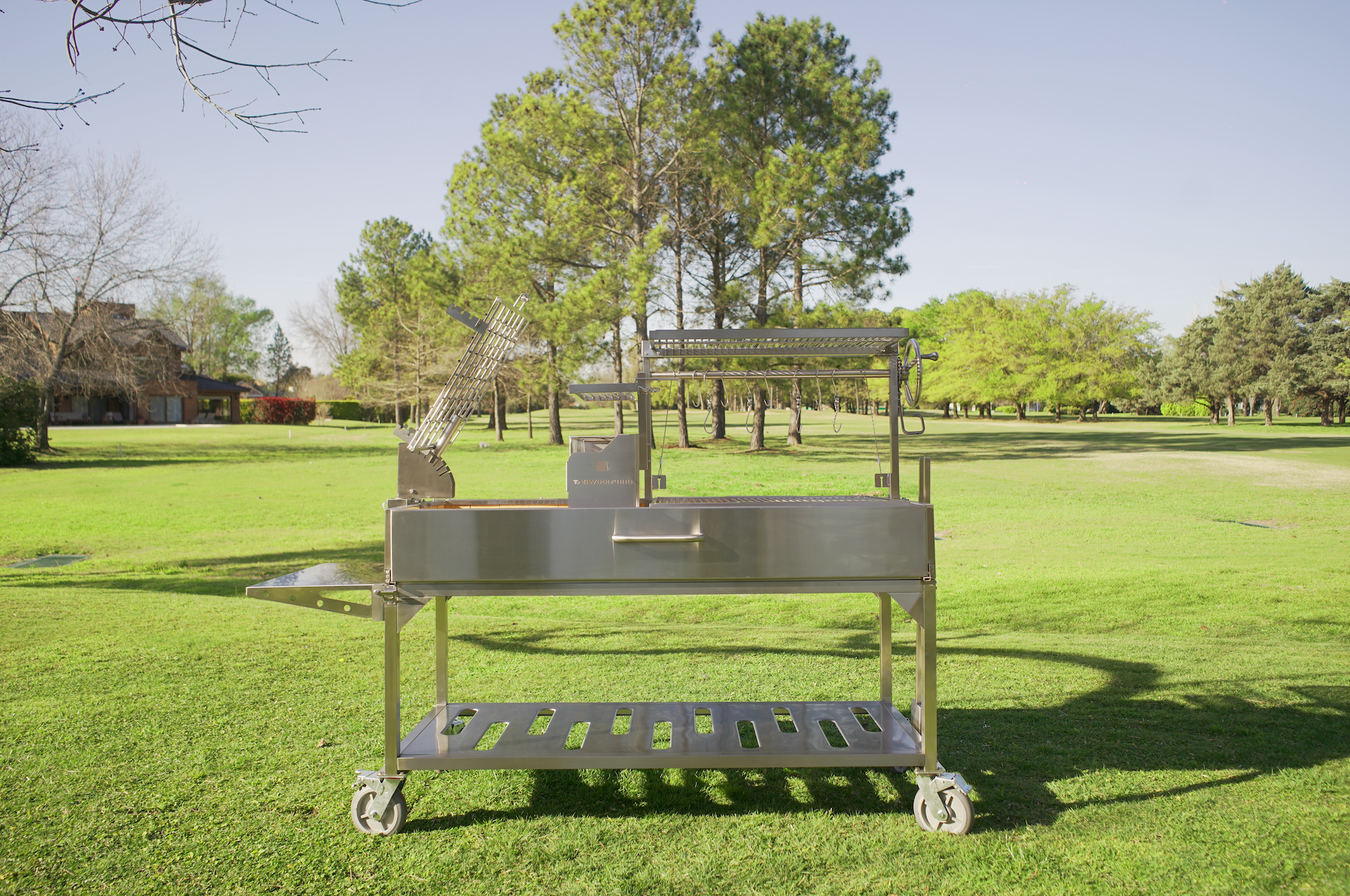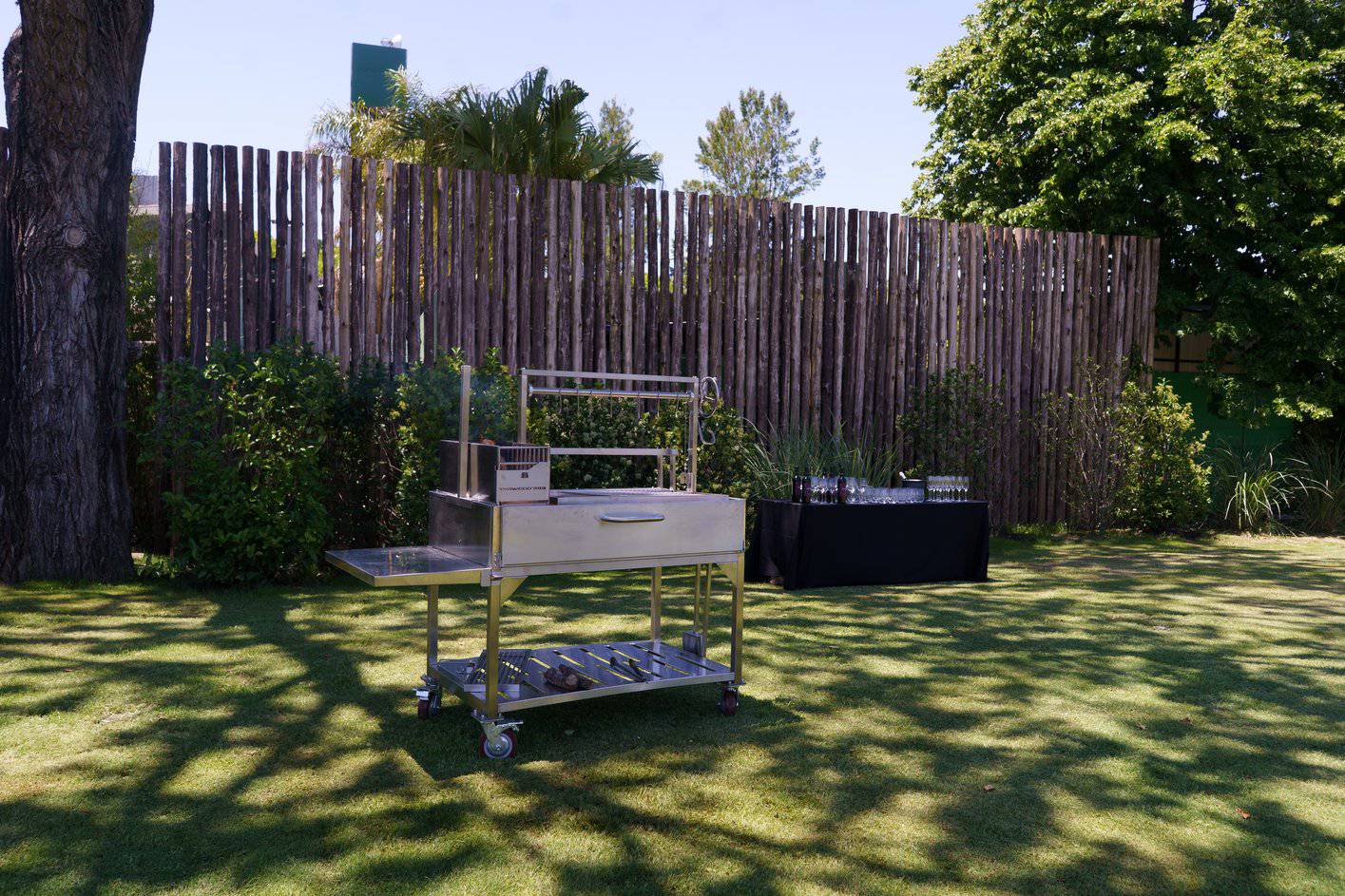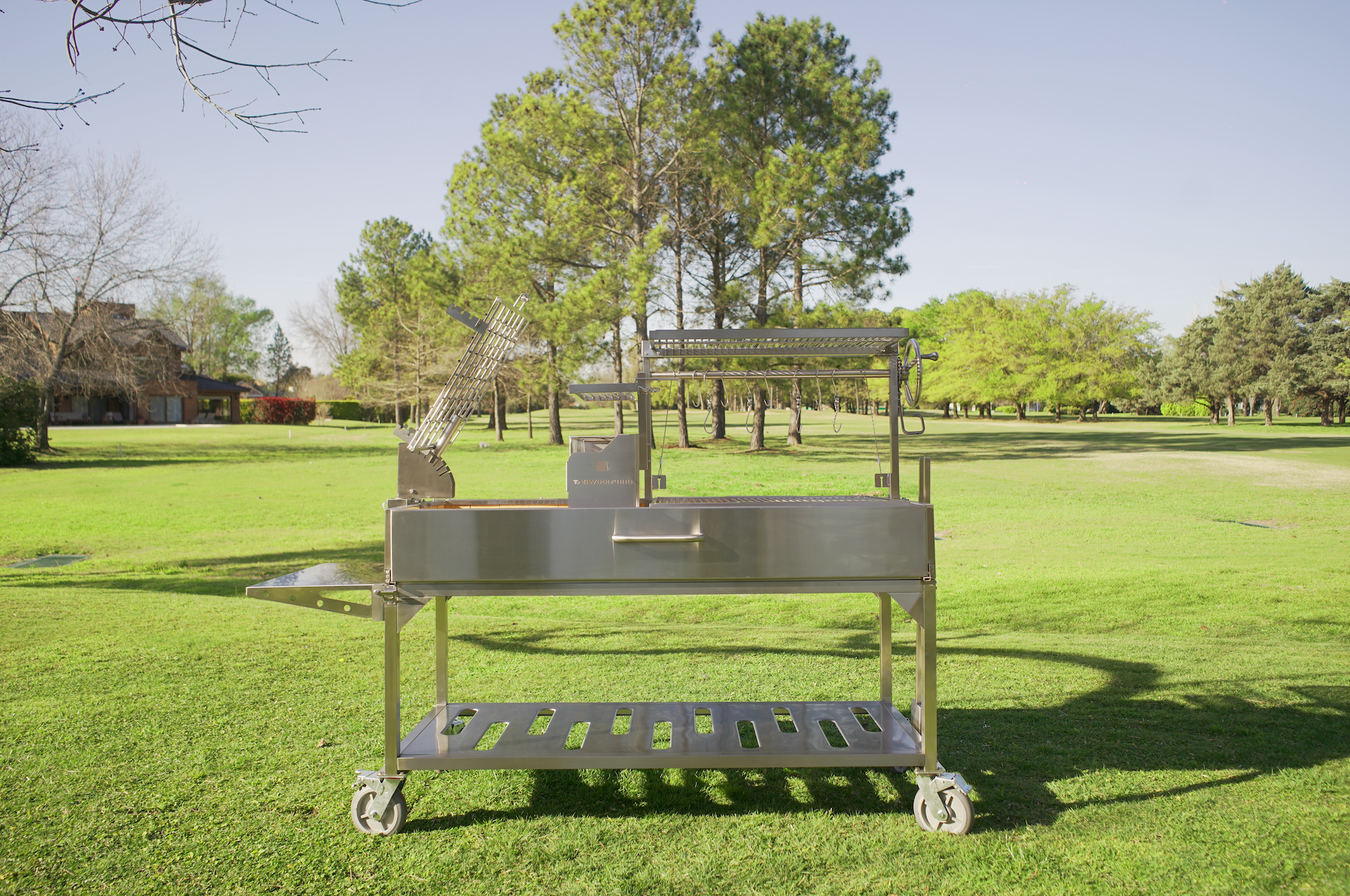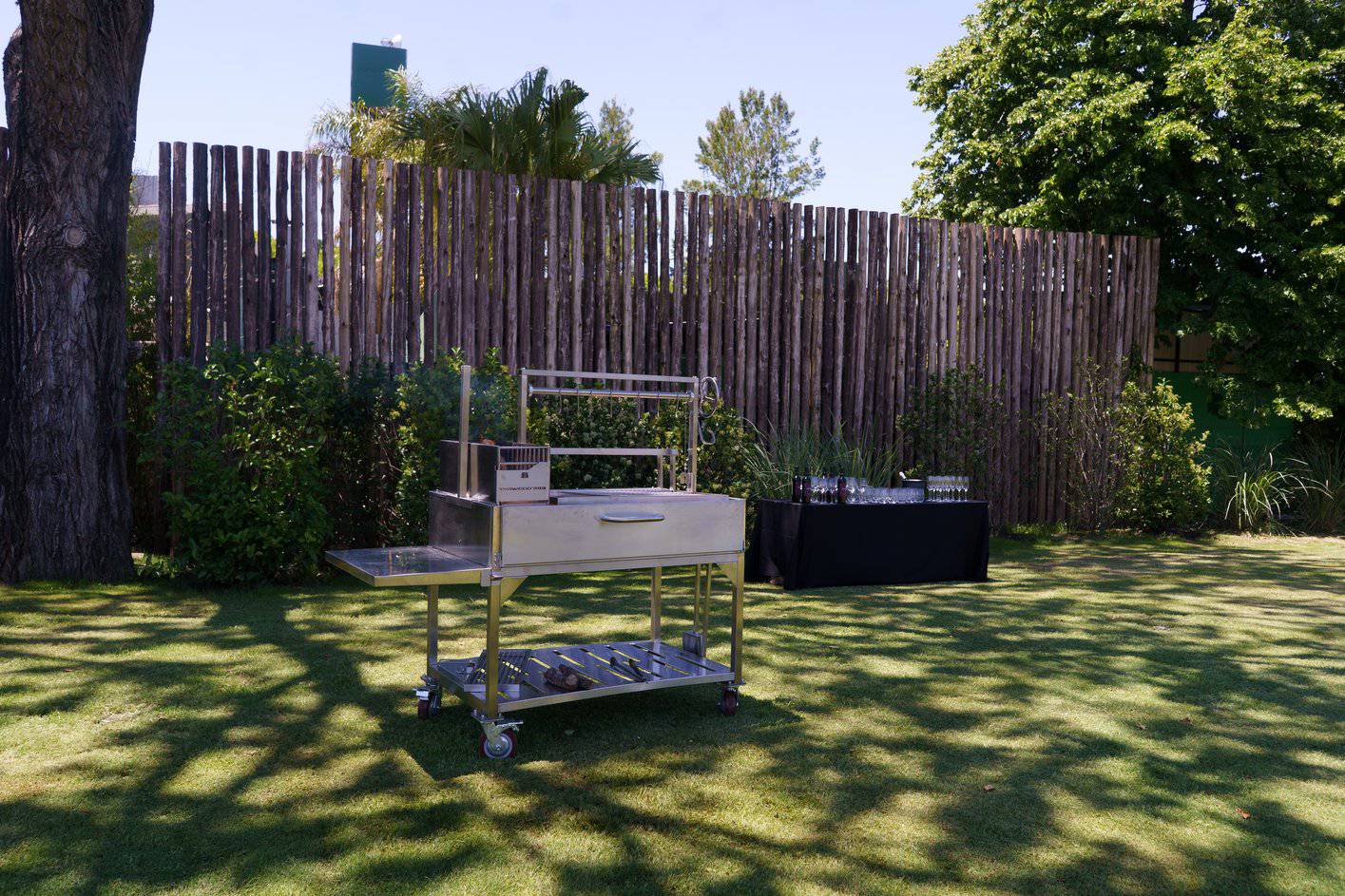 Height Adjustable main grates
Height Adjustable secondary grate
Questions?
We are here to help.
Our customer support is available at (786)376-7000. Call us, send us a message or Whatsapp with any questions!
We ship via ocean or air worldwide. Contact us for additional details.
How long will it take to get my order?

Our orders are usually shipped within 1-3 business days. Transit times to the contiguous U.S. is about 6-10 business days. Once the order reaches the terminal destination, you will receive a call to schedule the delivery of the order, as it is curbside delivery.
It depends on your preference. See this video for more information
Do you ship fully assembled?

We do. Select Fully Assembled under each product options.
We are open from Monday to Friday 9-5pm. Please contact us if you want to come by!
How to use the firebox, poker and shovel?
Recommendations for first use
Do you offer a Military Discount?

Sure thing! We extend a special Military Discount to show our gratitude for your service. Kindly reach out to us via email at info@tagwoodbbq.com, including your name, phone number, and Military ID.
Our customer support is available at (786)376-7000. Call us, send us a message or Whatsapp with any questions!