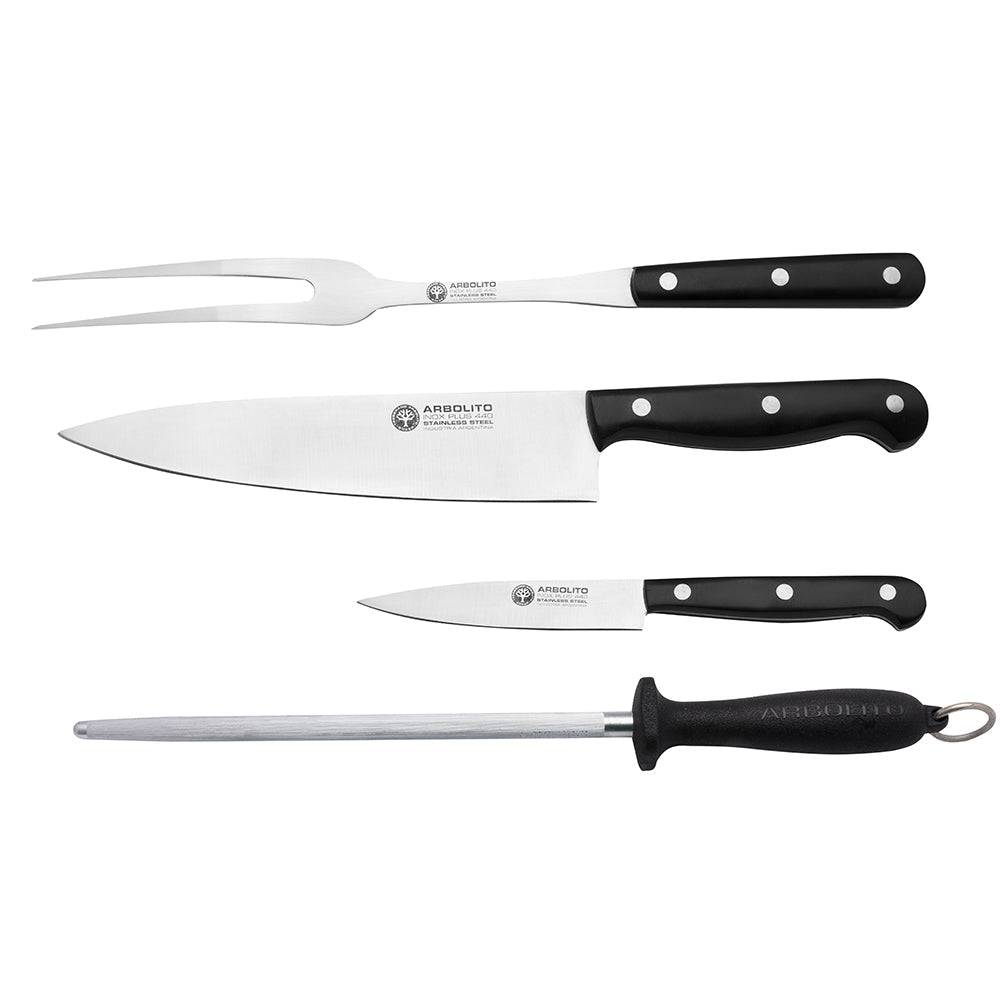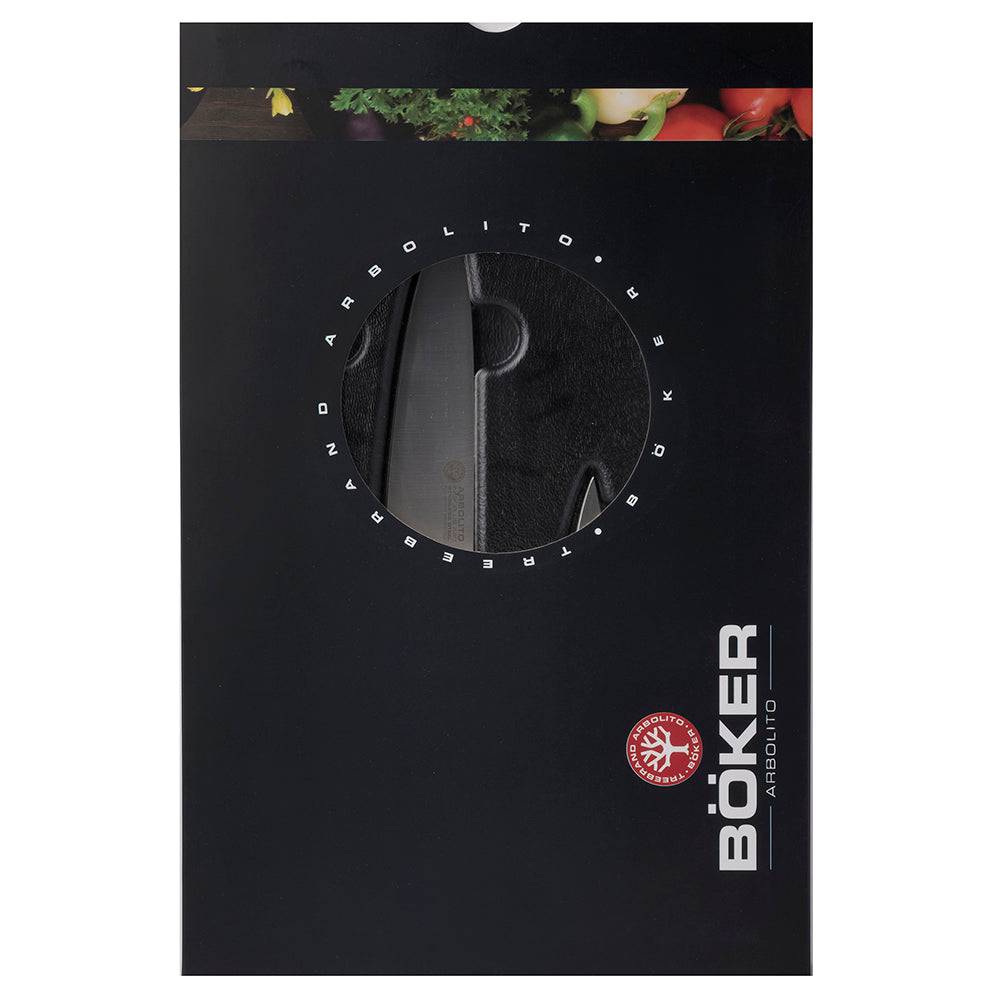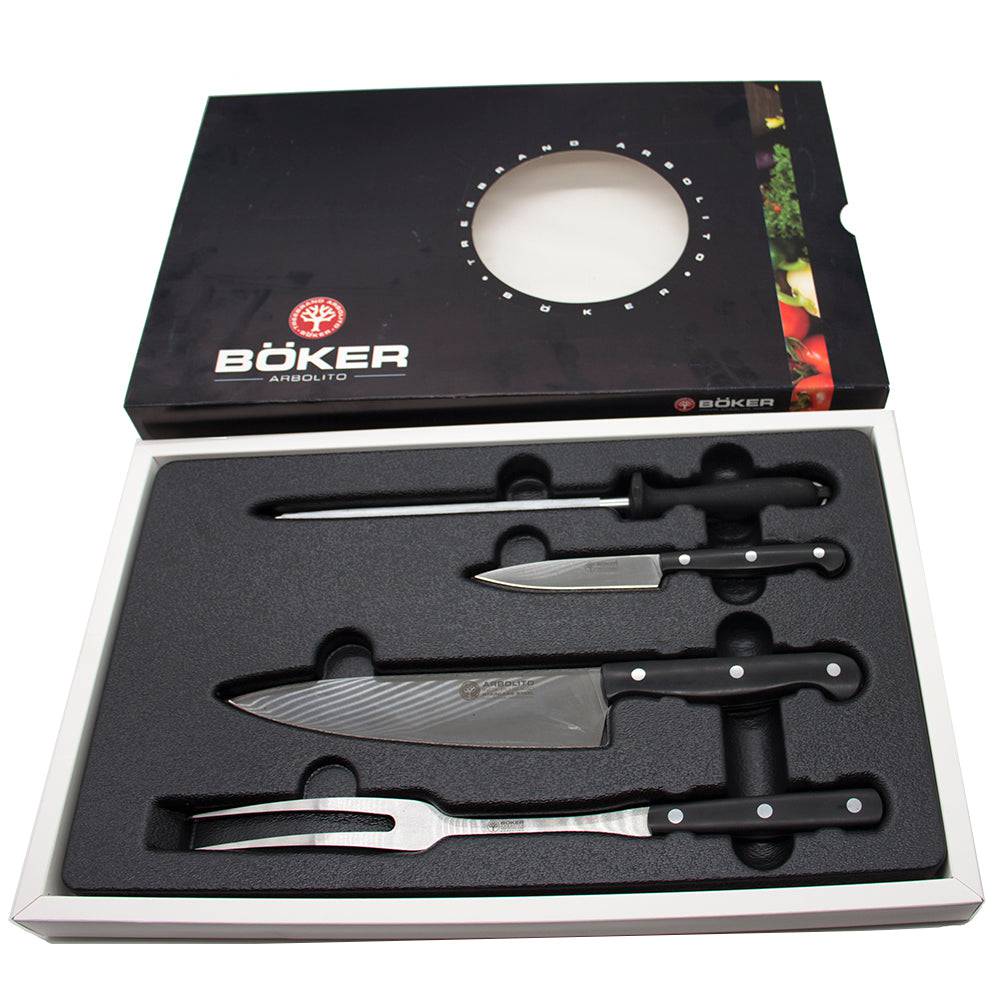 BOKER Premiun Meat Fork, Carving & Steak Knives & Sharpening Tool Set | KF02
This 4-piece set consist of a carving knife, steak knife, meat fork and sharpening tool. Perfect to have your own or to use it a gift.

This products are handmade. Items may differ from each other. Images are for reference.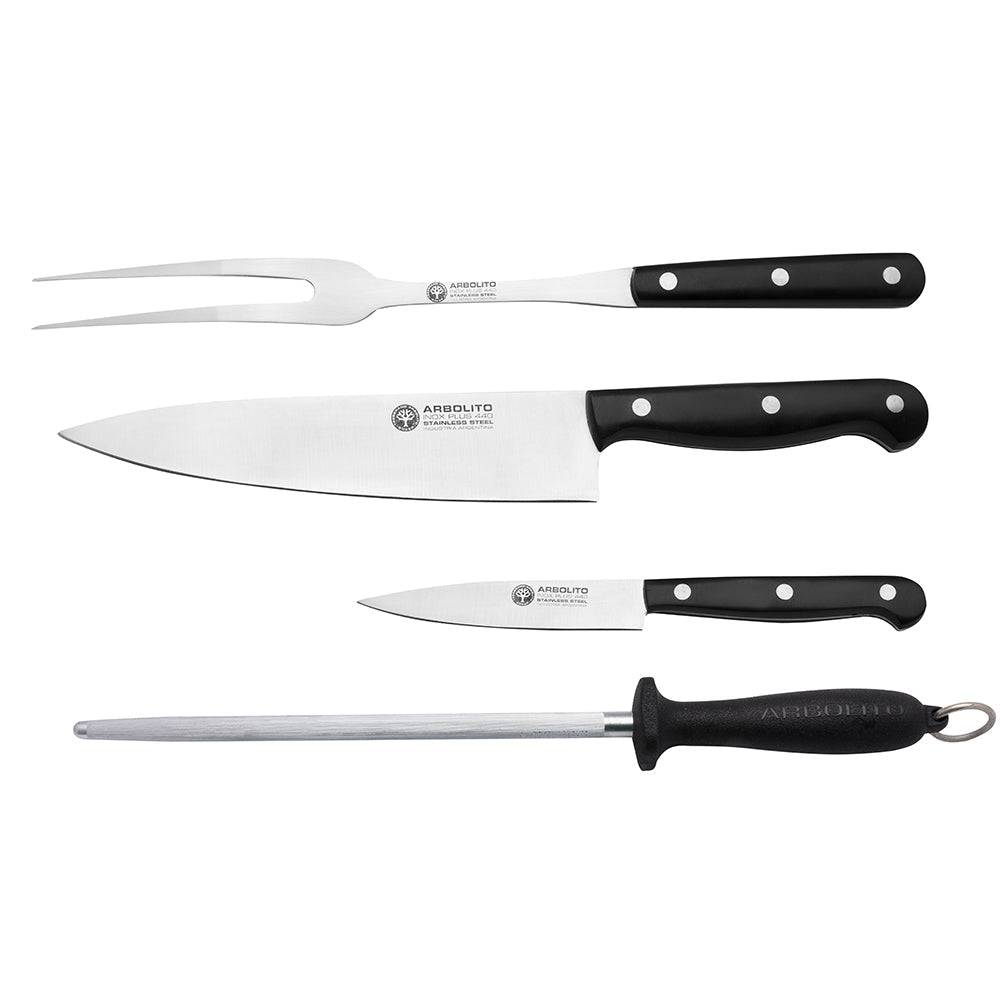 9'' blade carving knife
4'' blade steak knife
Meat fork
Traditional 8'' sharpening tool
Made in Argentina
This product has no reviews yet.