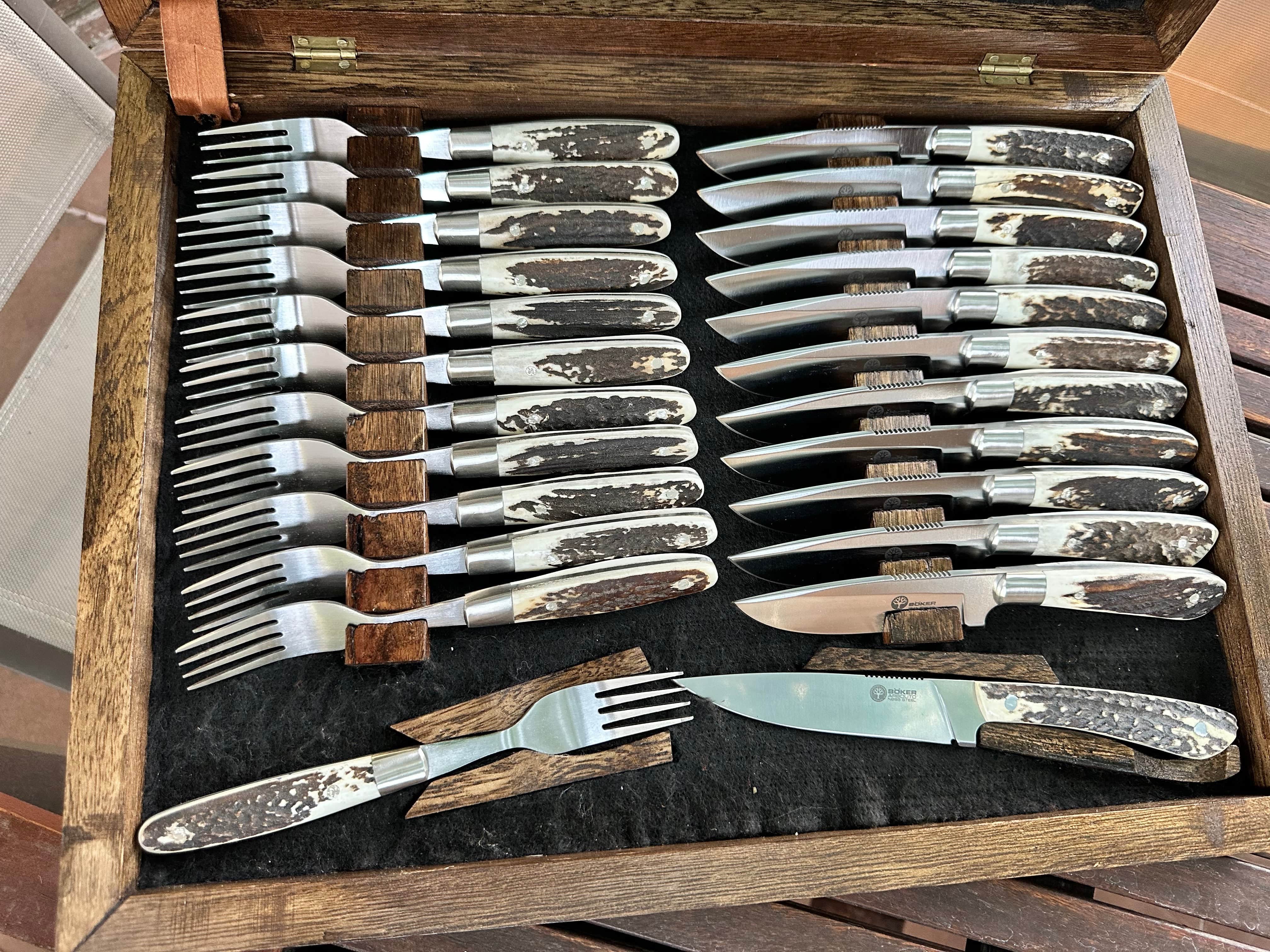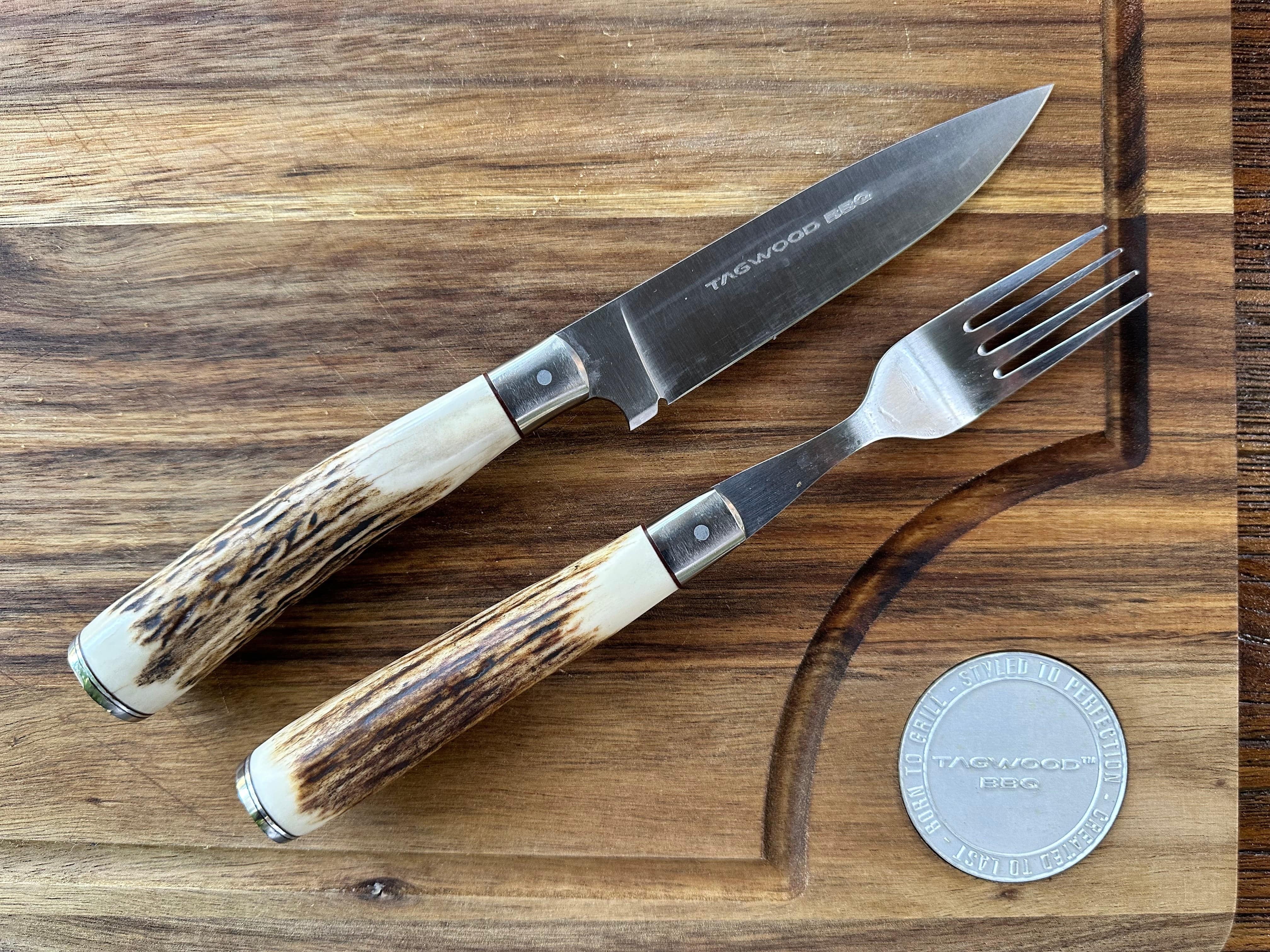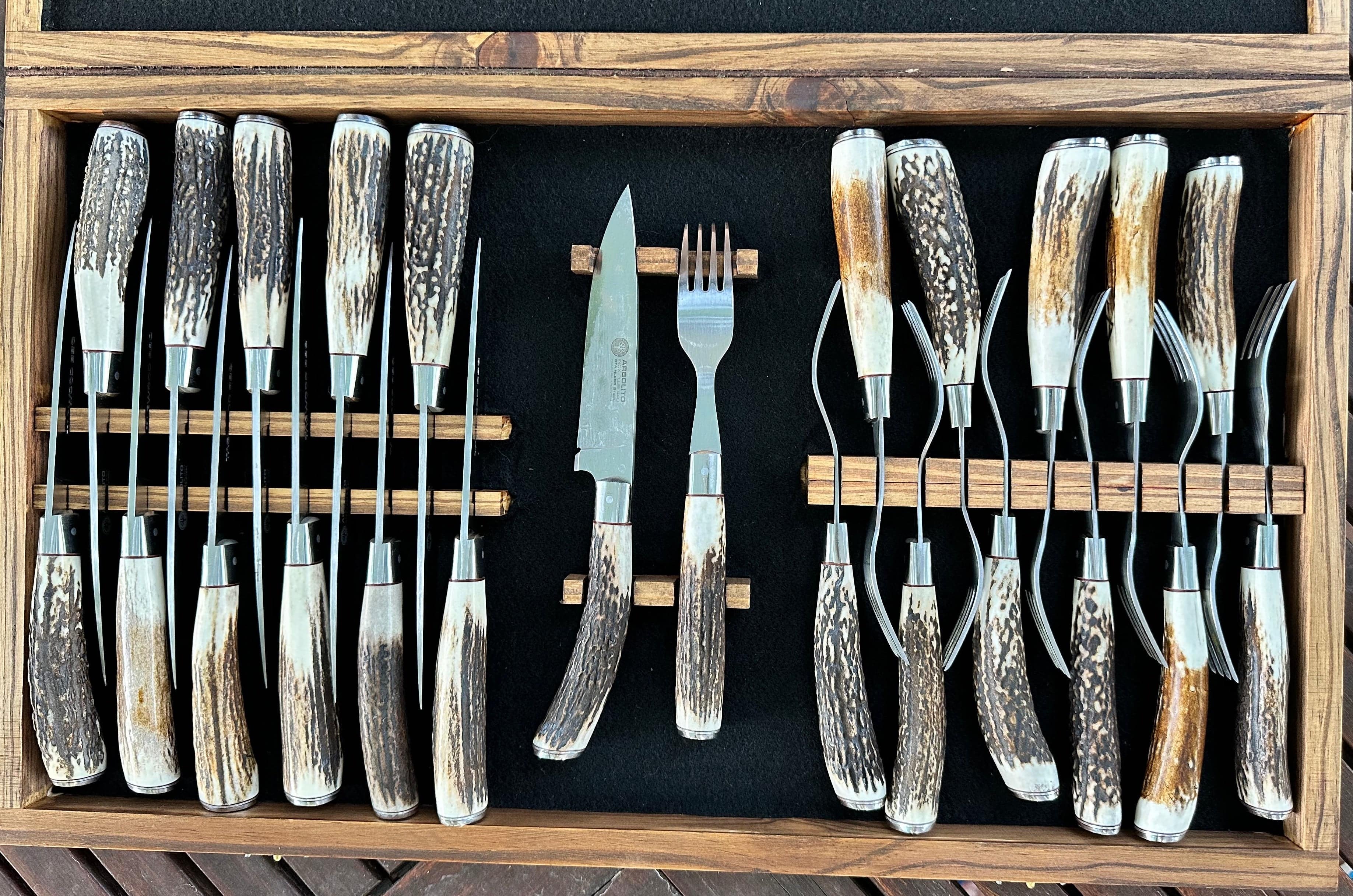 24 PC Fork and Knife Stainless Steel Set | KF18
Includes a stainless steel blade . Functional and stylish knife and fork with excellent grip. Perfect to enjoy your favorite asado. 

These products are handmade. Items may differ from each other. Images are for reference.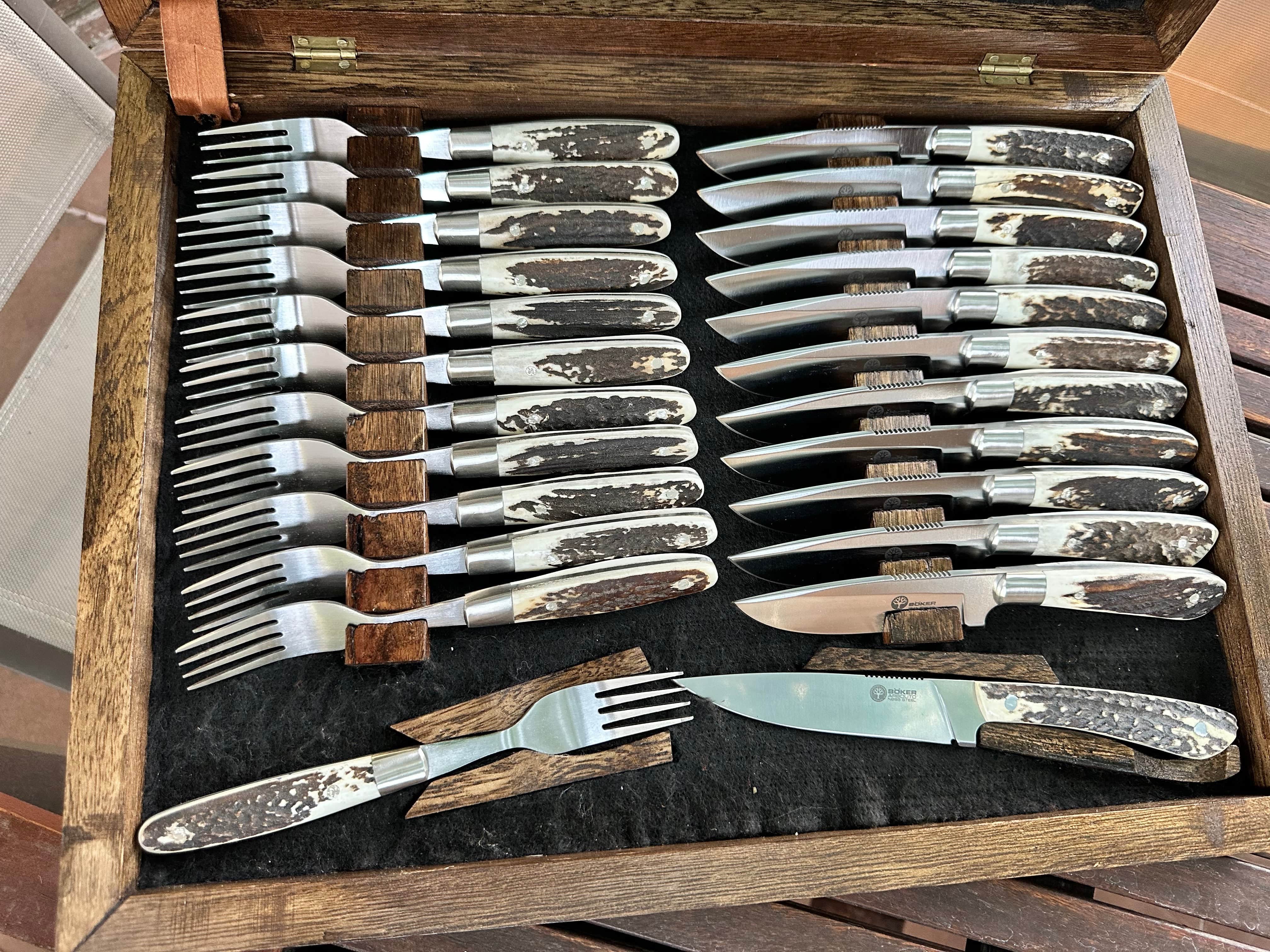 Carbon steel blade
8.5'' total length
4.5'' blade
Deer antler handle
Sold per set of 12
This product has no reviews yet.