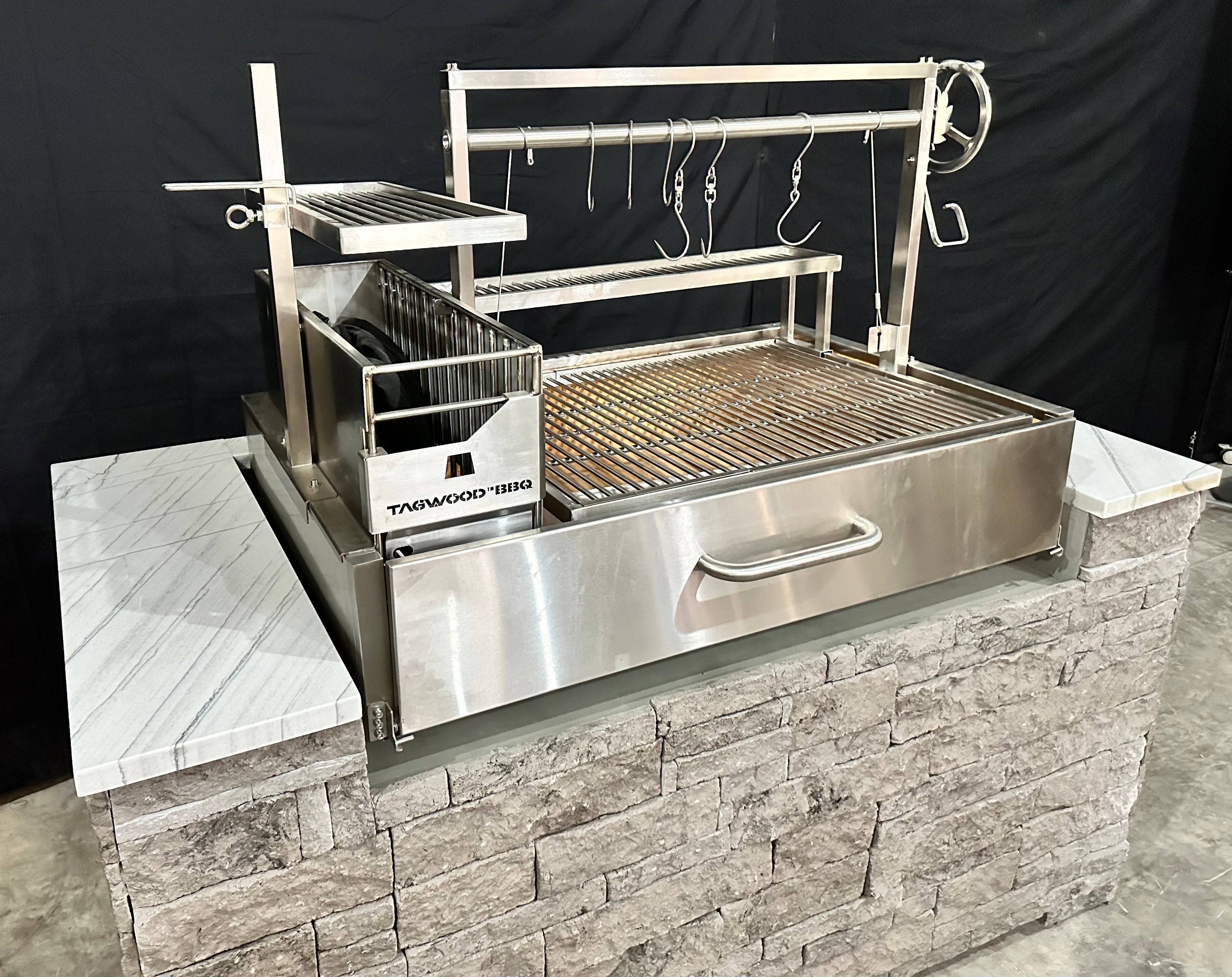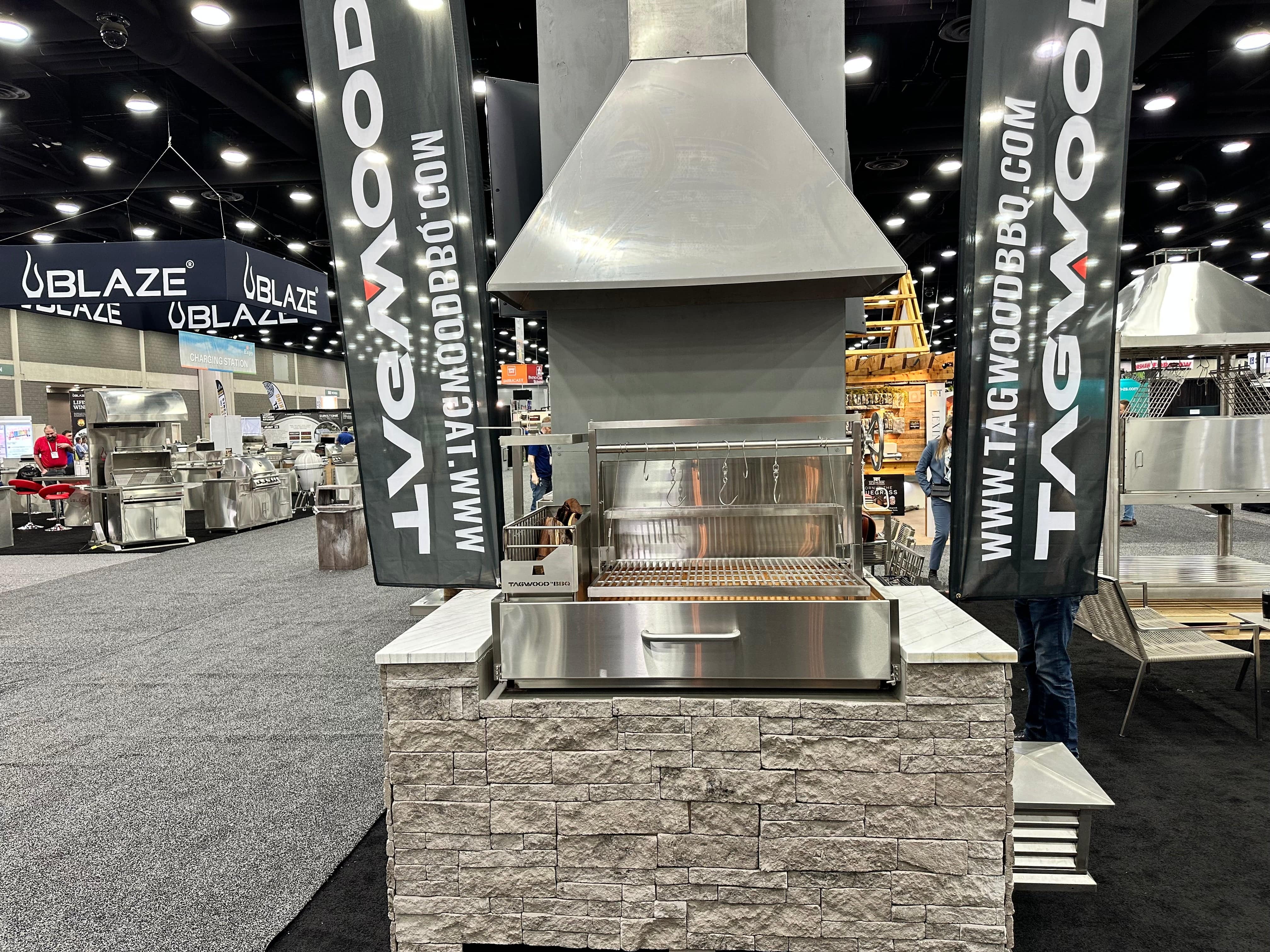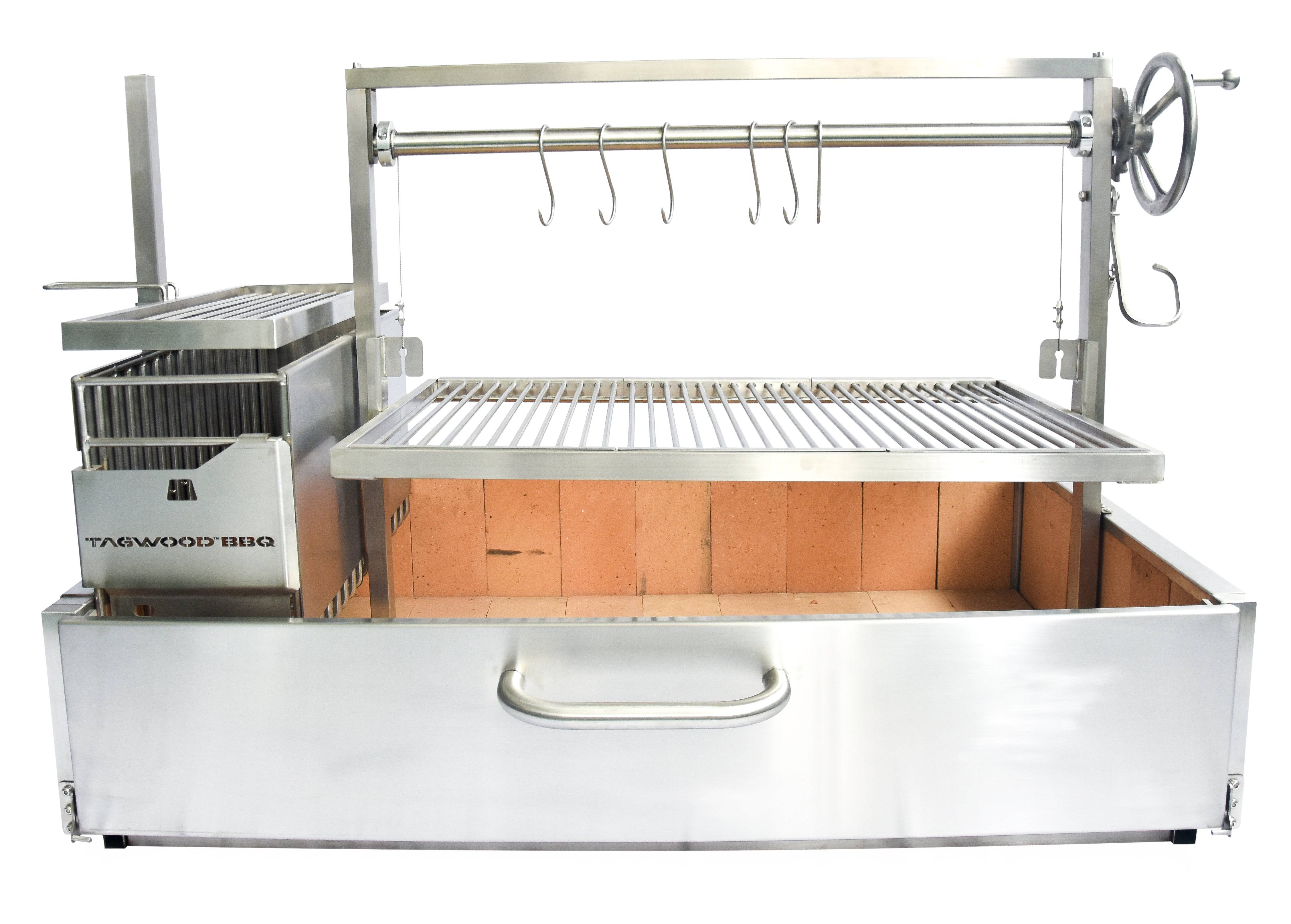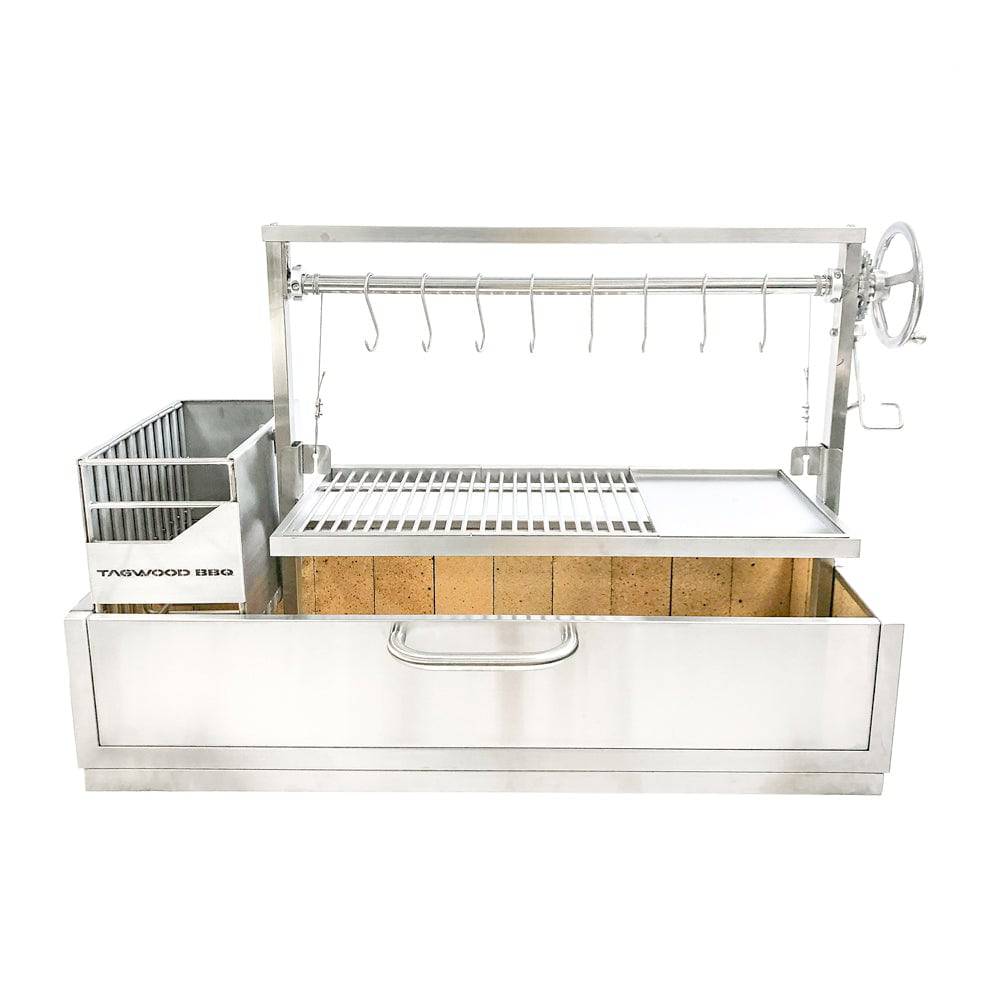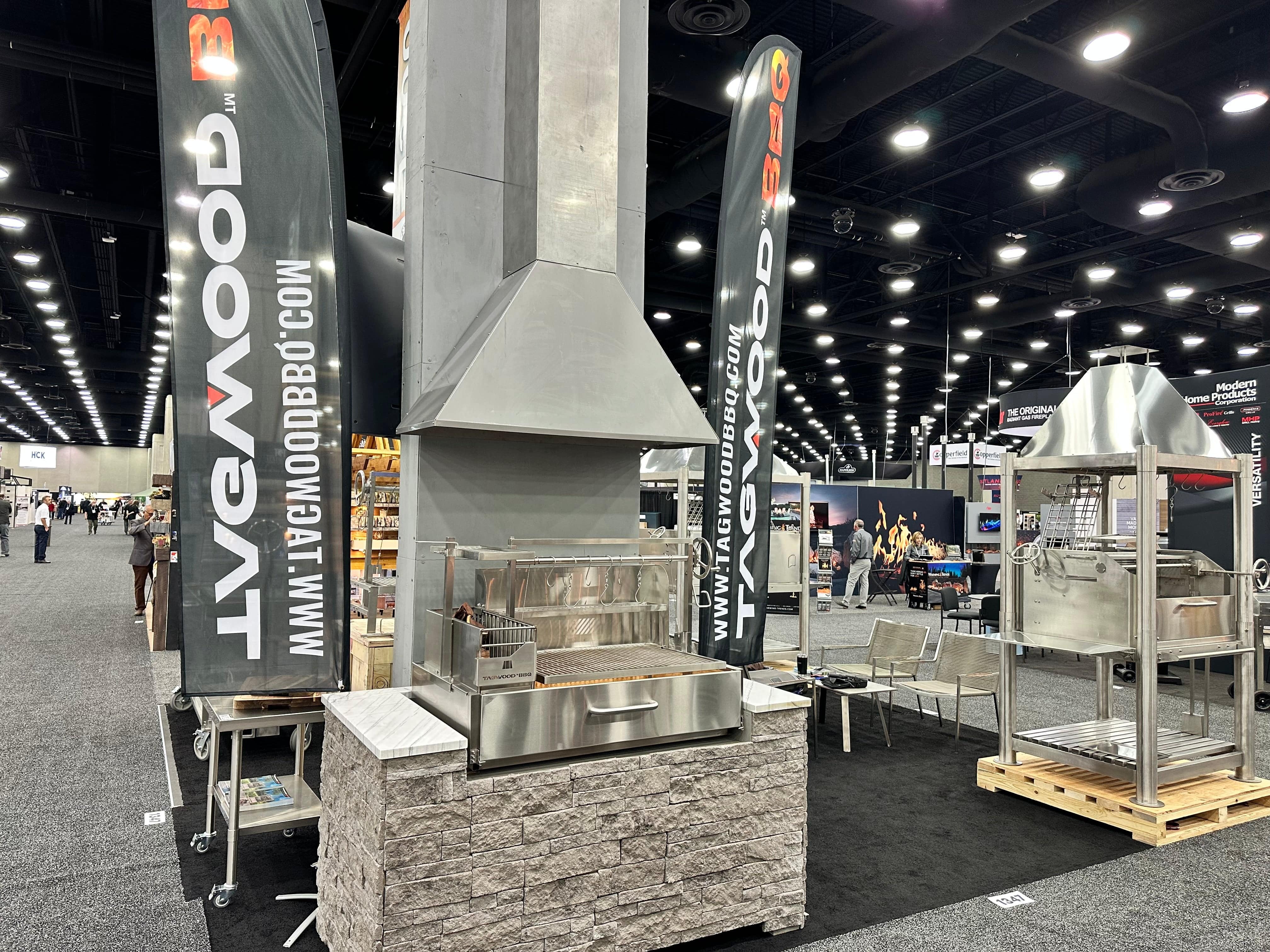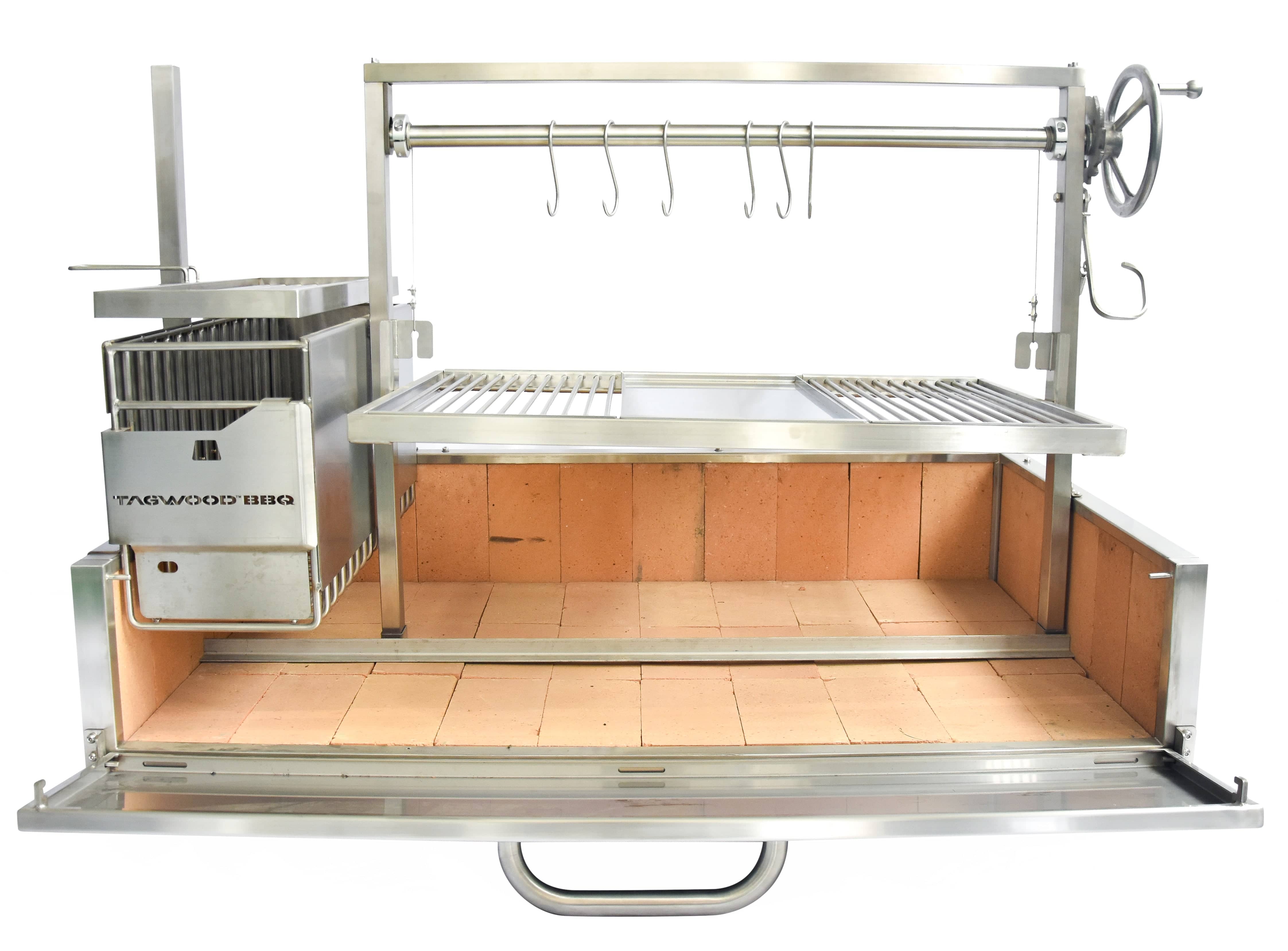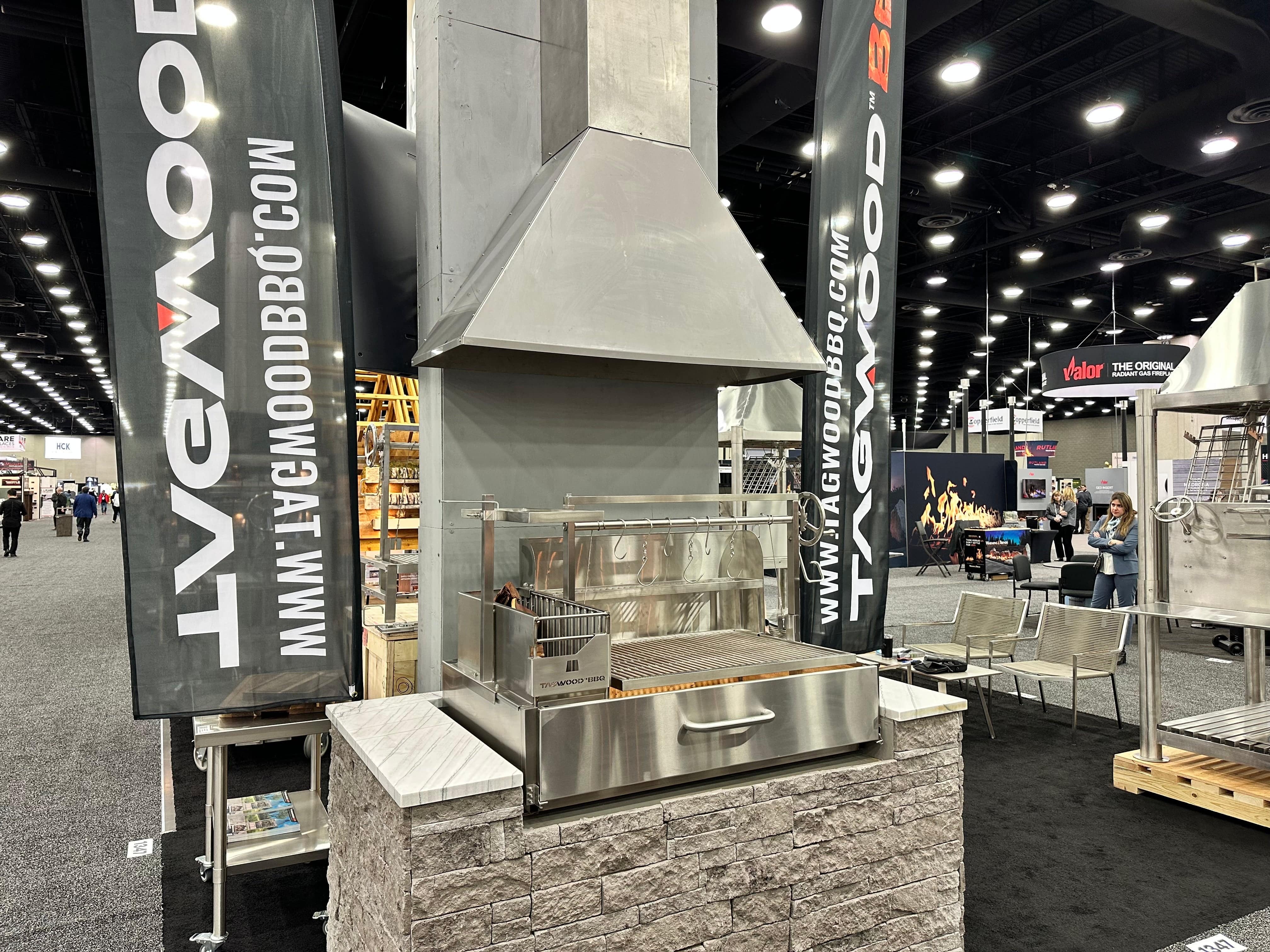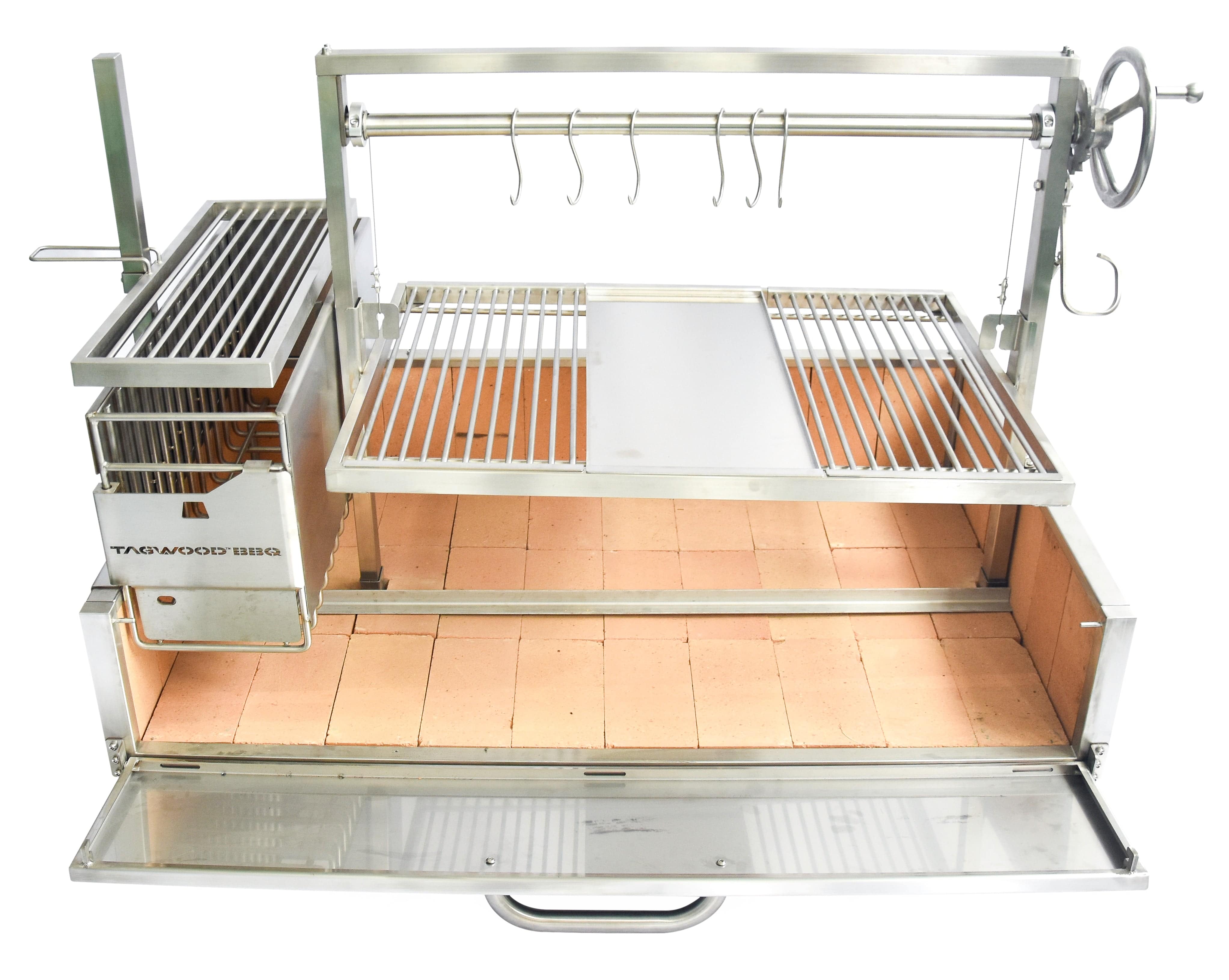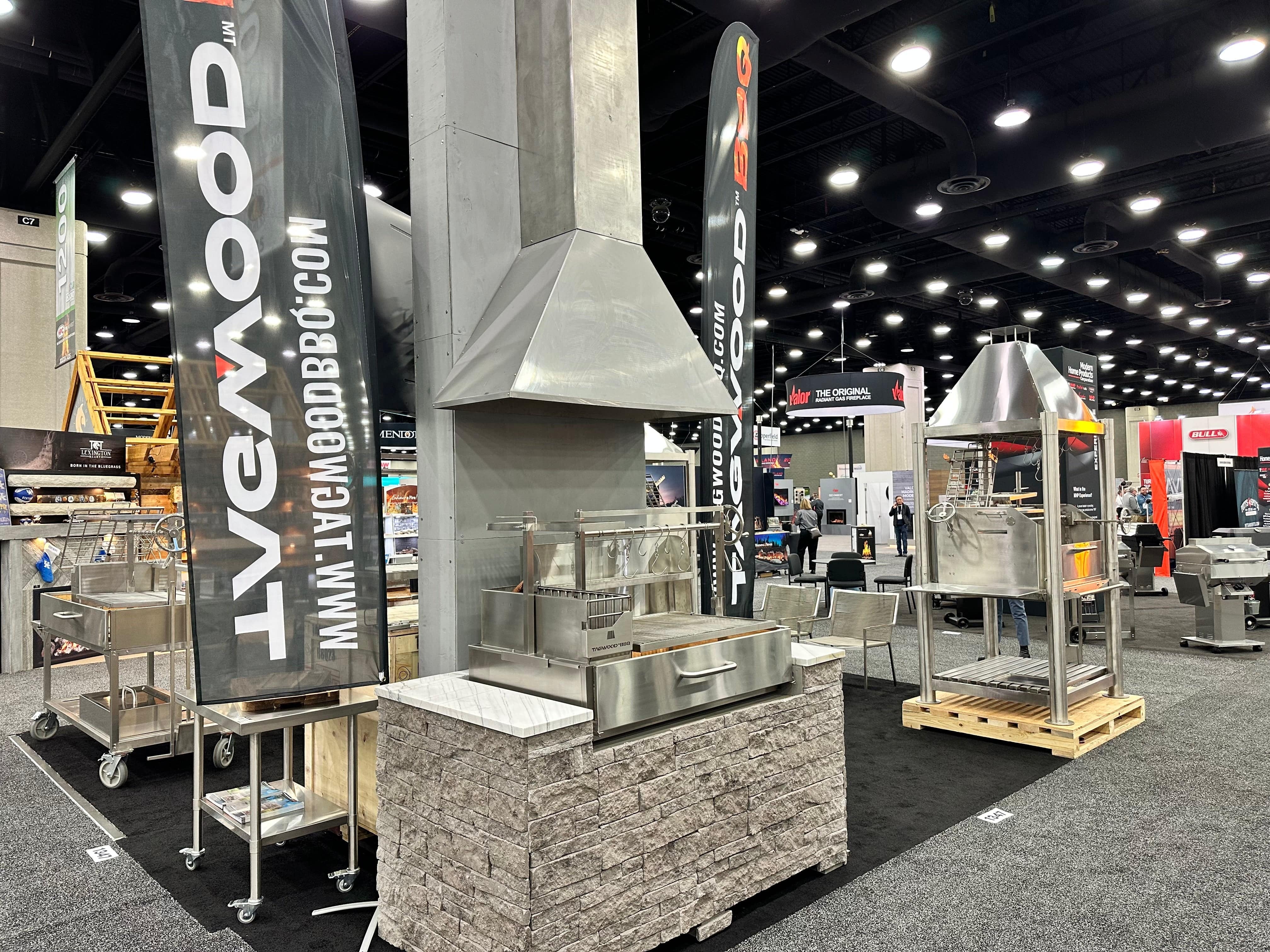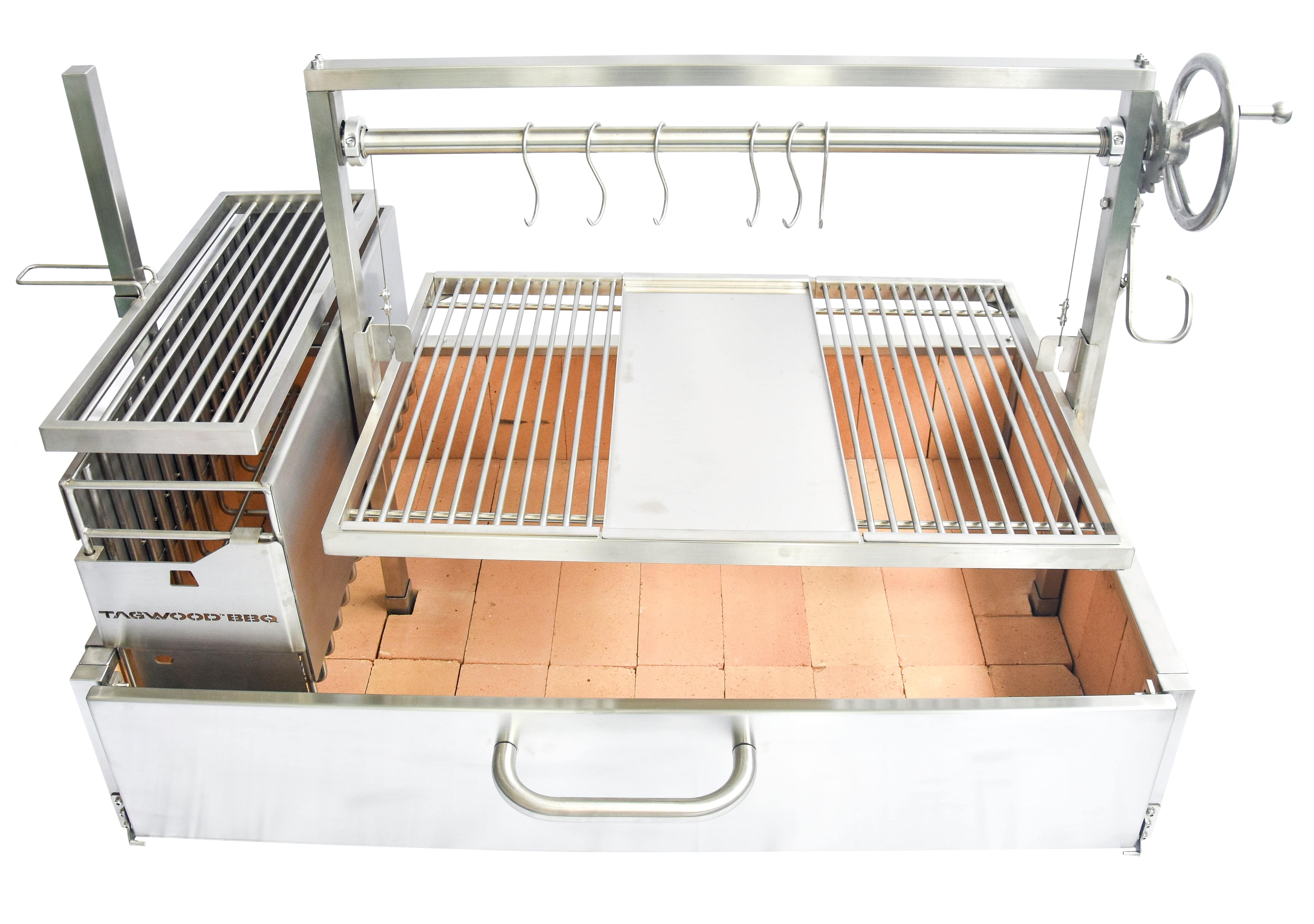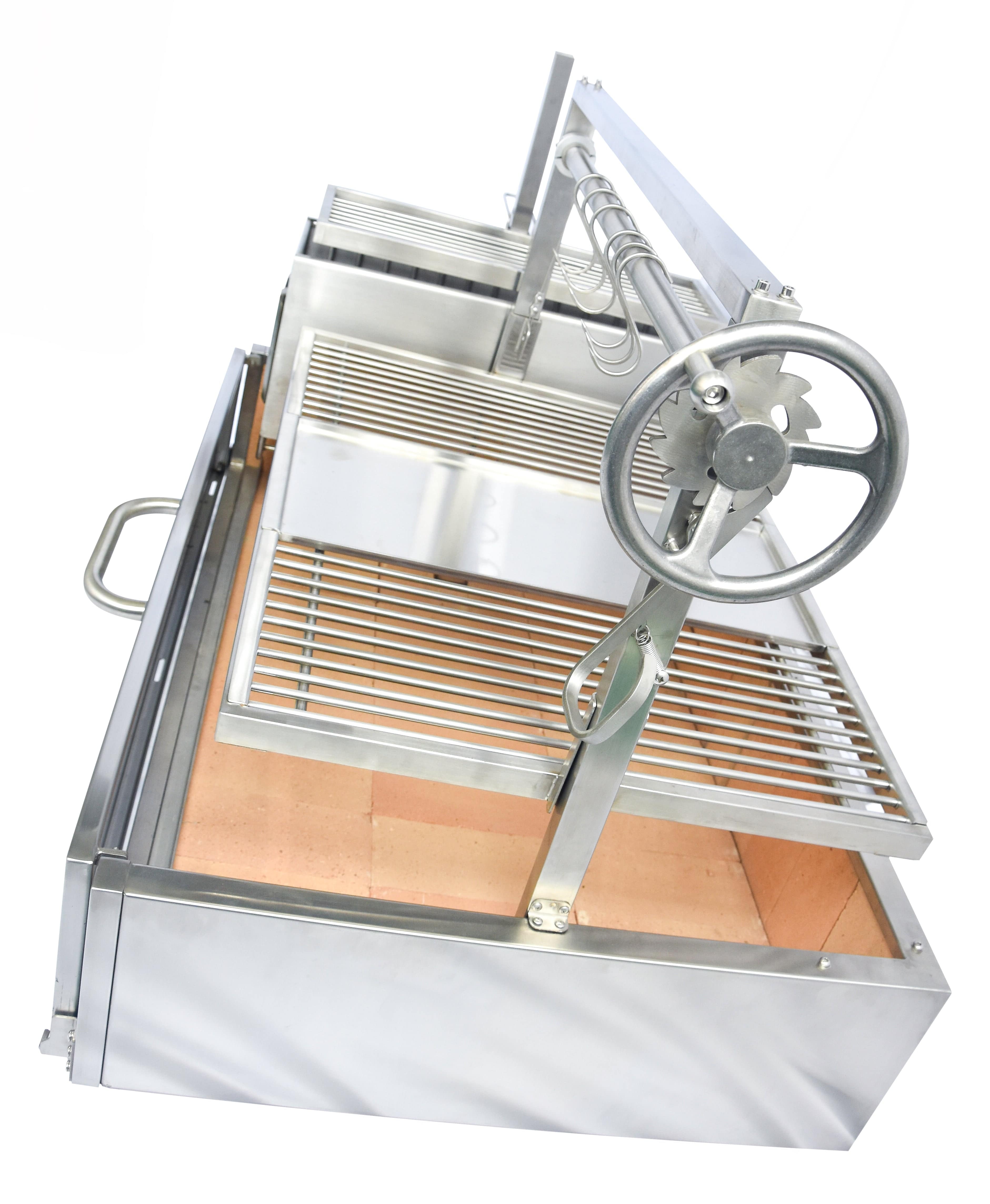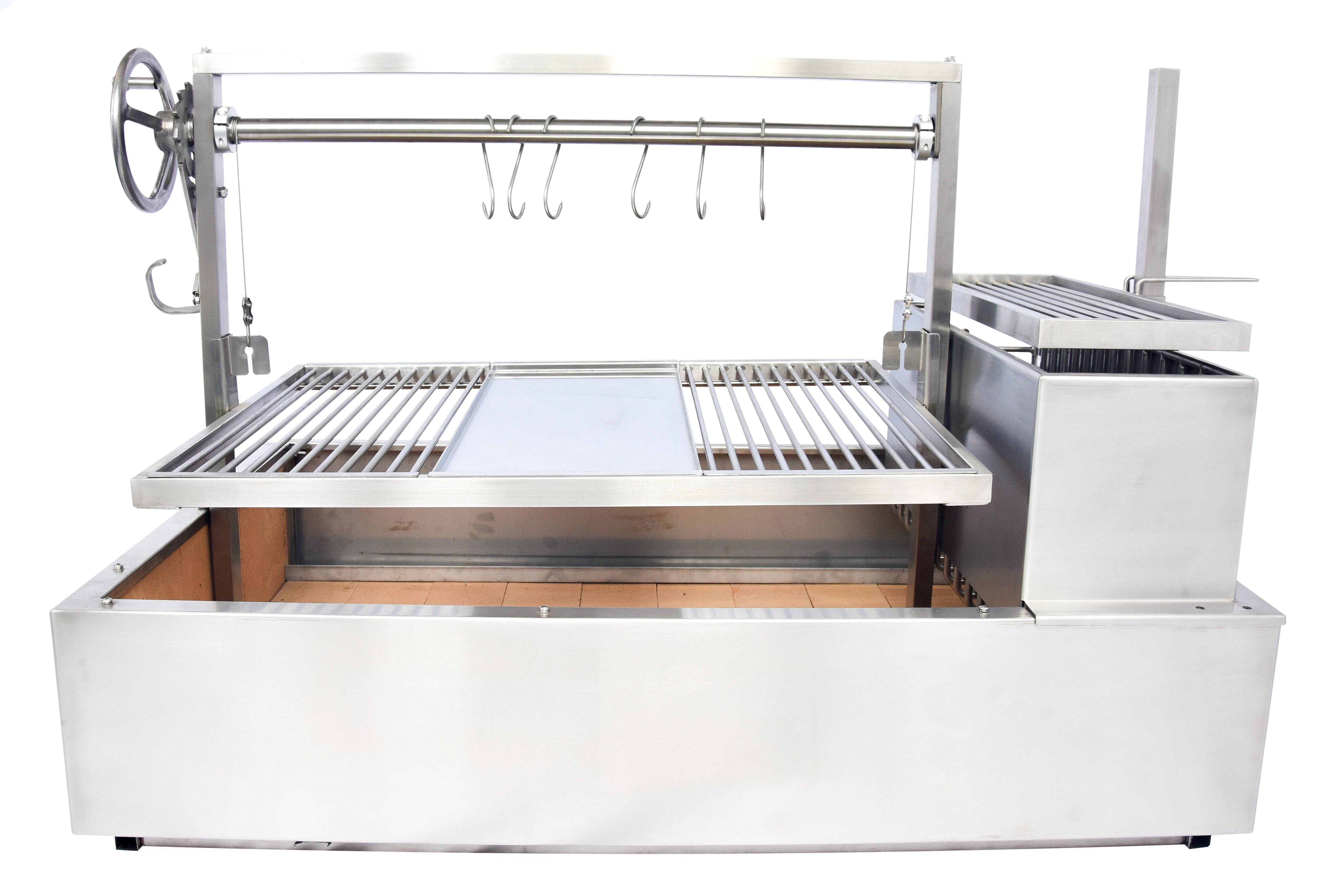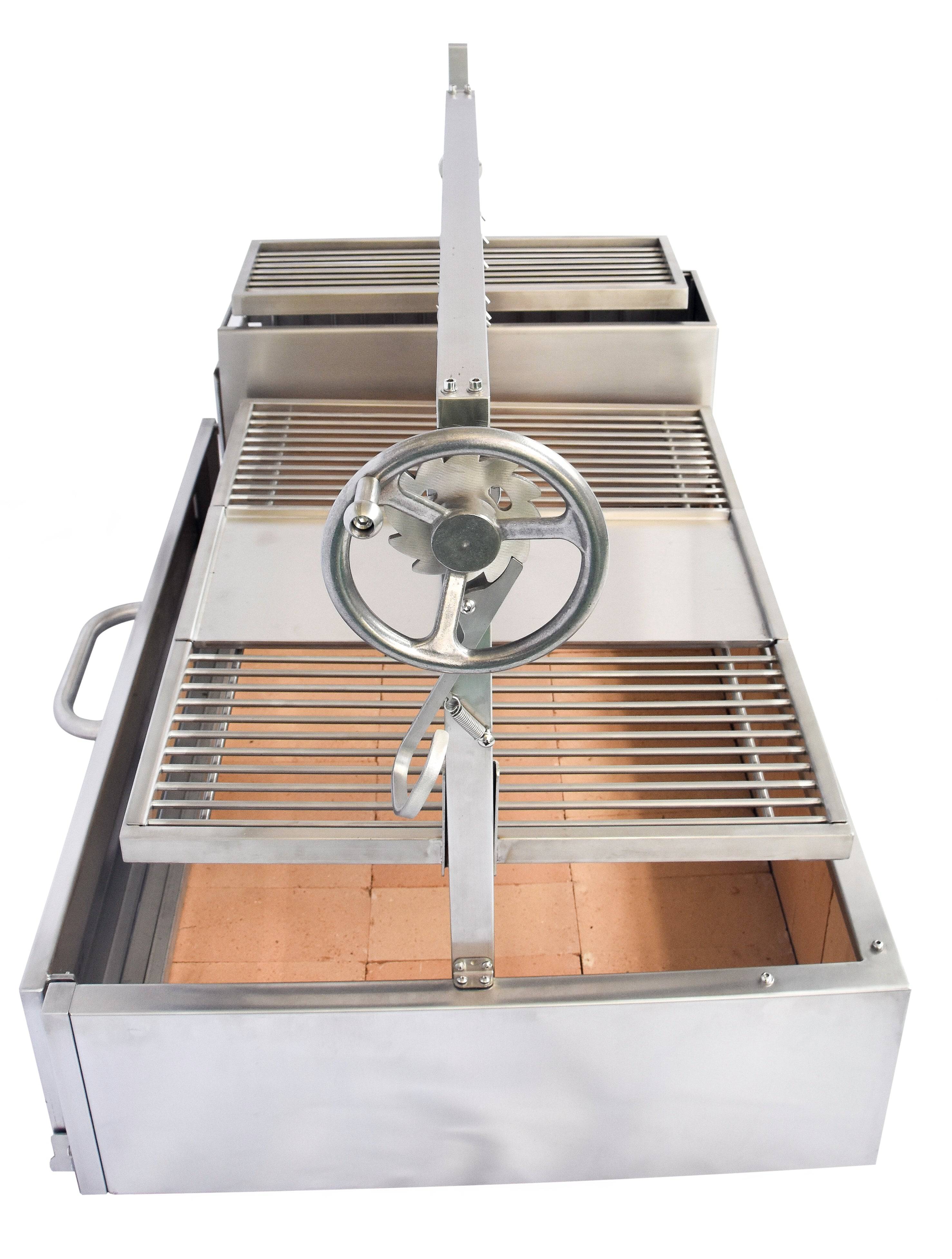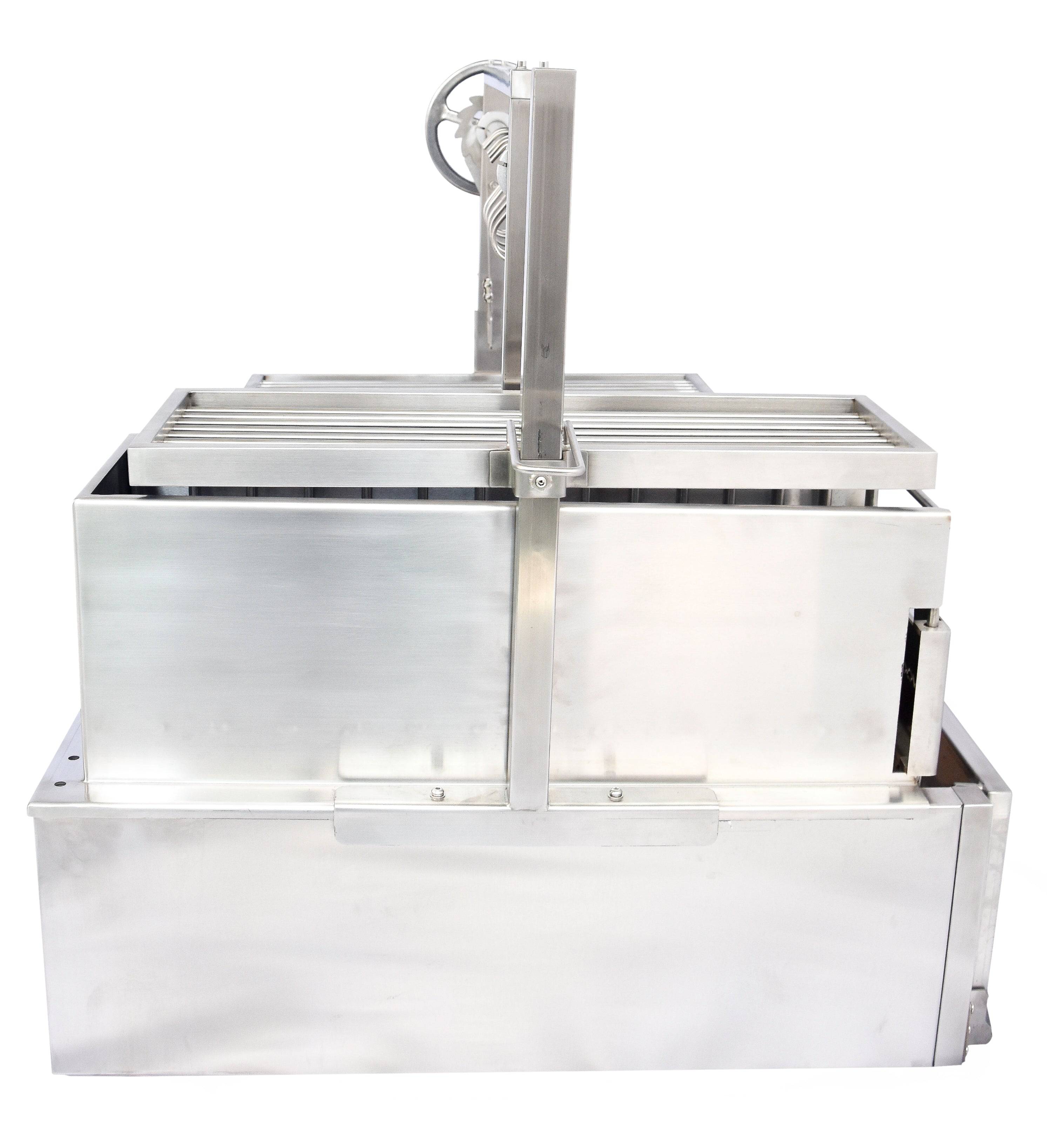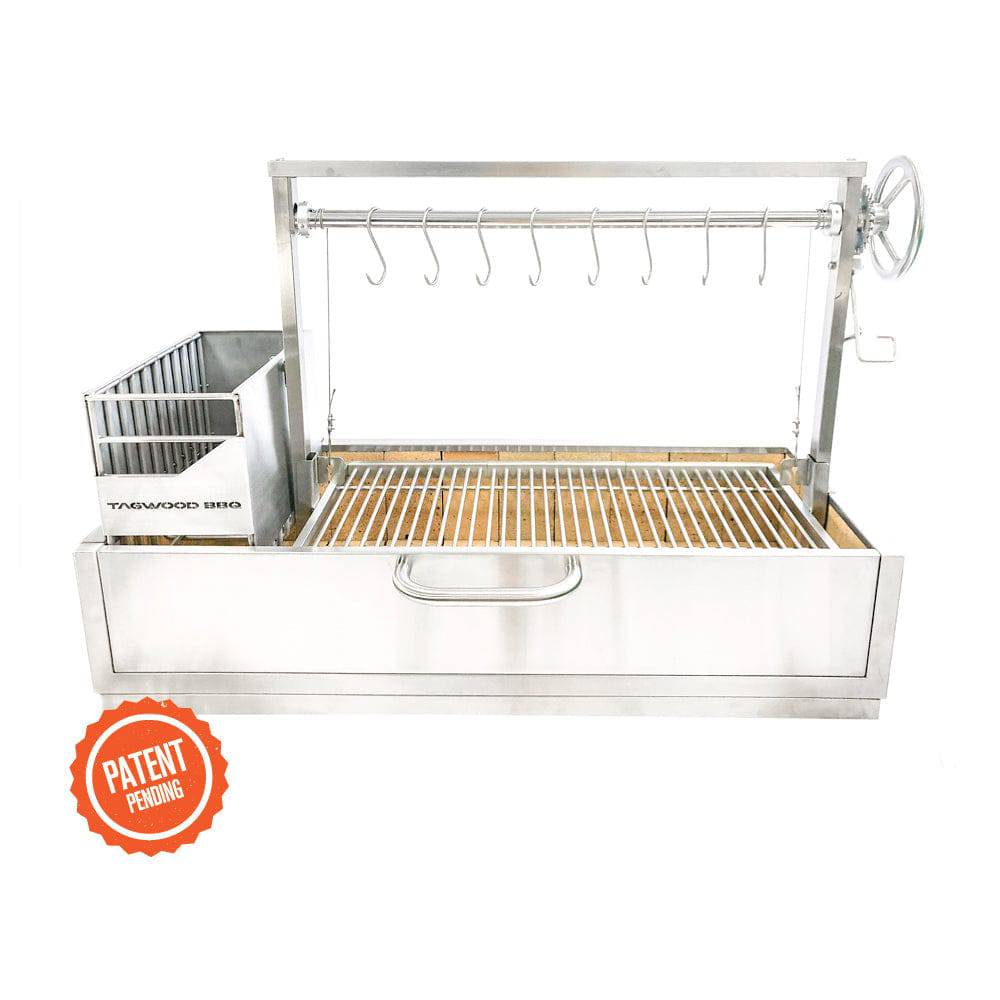 Tagwood BBQ XL Built-In Santa Maria Argentine Wood Fire & Charcoal Gaucho Grill OPEN FIRE COOKING | BBQ25SS -
Imagine our best seller model, but this time EXTRA LARGE. This beauty designed exclusively for those who want to master the Santa Maria and Argentine grilling style.

 Scroll down for more information.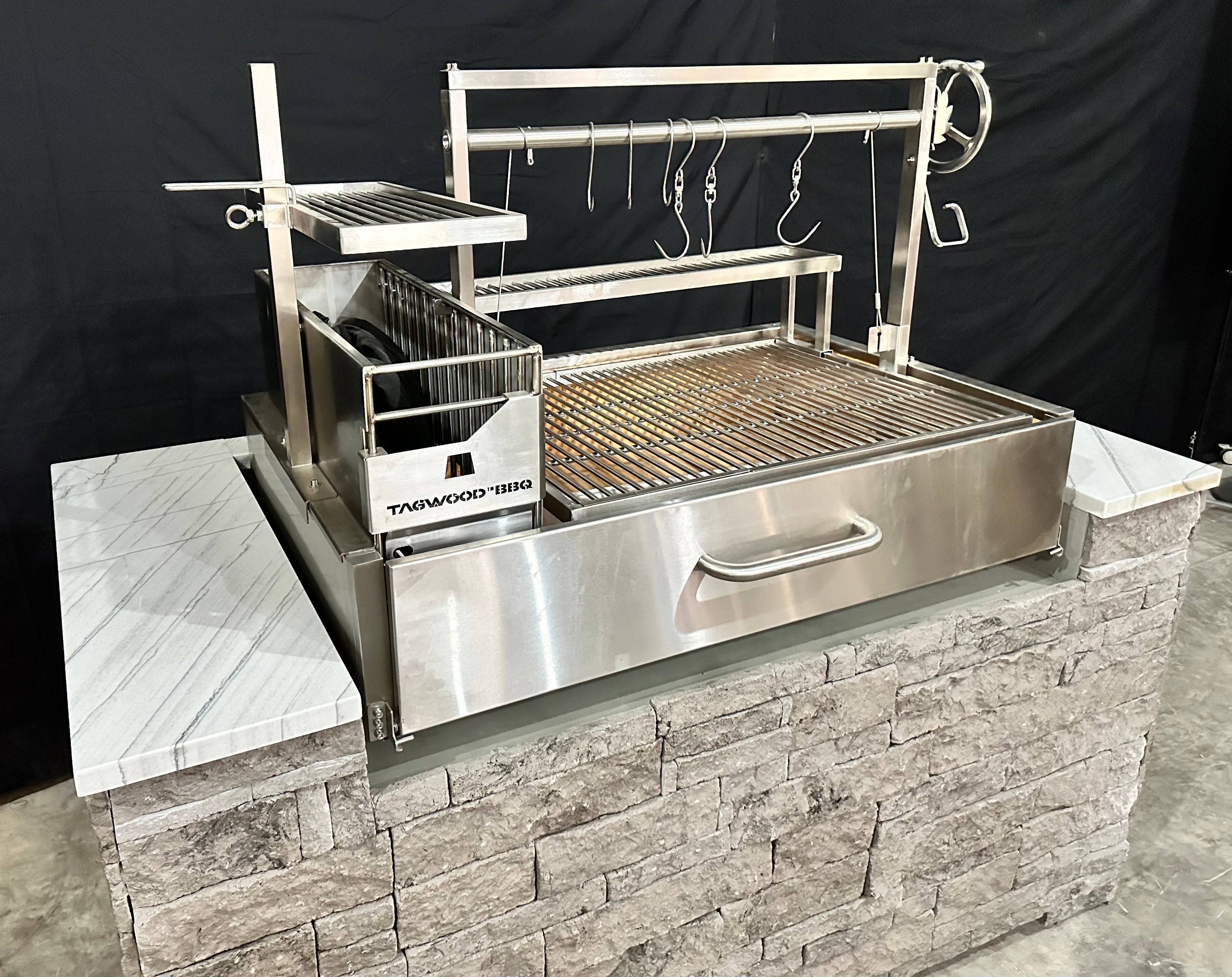 Interchangeable griddle
Secondary grate above firebox
S shape meat hooks
Shovel & poker
FREE SHIPPING contiguous US.
Partially assembled
Patent Design
Made of 304 Stainless Steel
Height adjustable grates to regulate grilling temperature
Secondary grate above firebox for extra cooking space
Round grates for optimal grilling and easy clean up
Firebox gaucho style brasero lights up charcoal or firewood quicker
Firebrick bottom and side walls minimizes heat transmission to outside wall and extends product durability
Water drain system avoids bottom water accumulation
Main grilling area Sq. in.
Secondary grilling area Sq. in.
TOTAL grilling area Sq. in.
FAQs
Our customer support is available at (786)376-7000. Call us, send us a message or Whatsapp with any questions!
This product has no reviews yet.